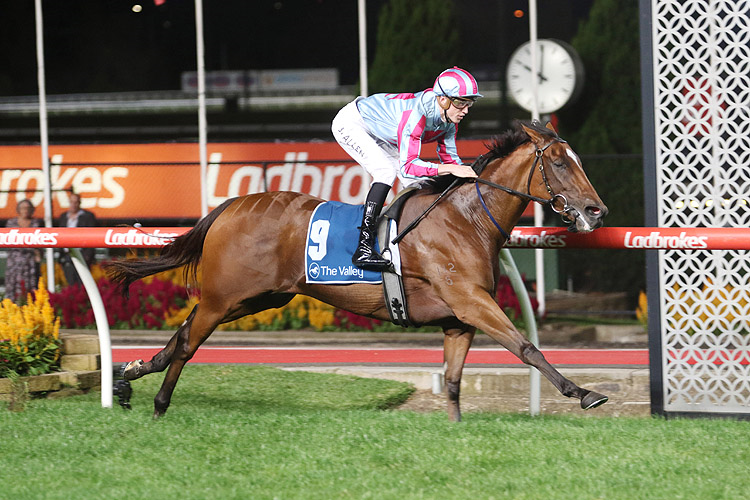 Betting in the Christmas Stakes is stifled by Marabi; and emerging talent and an emergency at this stage with scratchings needed for her to gain a start in the big field. Hopefully she does, as she was brilliant at Ballarat and she would add a bit of excitement to the card, but she's not a betting proposition and it is the other feature, the Lord Stakes, that appeals more on that front.
Bonvicini comes up favourite through the Eclipse Stakes last time where she was second. We think that is the right form race but the third-placegetter there, Starelle, is the one that appeals most.
We have thrown up Starelle a couple of times this spring and without success. She has paid each way players a couple of times but we haven't landed the real prize and she is getting a little bit tedious... But she has continued to get herself into races with absolutely no pace, four farcical tempos in five runs this preparation and the other run was the reverse, a pace meltdown on testing ground at the Valley.
Starelle is desperate to find a nice, even tempo and now she gets the Queen of a nice, even tempo in Jamie Kah on her back. She also gets a race with Holbein engaged and he should ensure that things are kept true. It's time for her to deliver and we think she has a slightly better chance than the current favourite Bonvicini who comes through the same two races (ledger reads 1-1) where she has been slightly better positioned both times.
There's a real raffle vibe about the last on the card but we are happy to have Blazerro on side each way after his placing in the Sandown Guineas last time.
That Sandown Guineas is a bit misleading. It's not the Guineas for one. It also wasn't at Sandown and it certainly wasn't of Group Two standard. But the rating returned marks it down as a solid piece of form and it leaves Blazerro looking a good winning chance back to a Benchmark 78 where he looks like pressing into a prominent position for Ollie.
With knocks on the other key runners in the market - Excelida is Excelida; capable but hard to chase and Eluding had ever possible last time. Perhaps too cute in front but that is being very generous... - Blazerro appeals most of them and looks worth backing each way around the $7.00 (or better if you shop well) mark.
THE MELBOURNE MAIL
Bet Of The Day: Race 7 #6 Starelle $4.40
Each Way Play: Race 9 #8 Blazerro $7.00