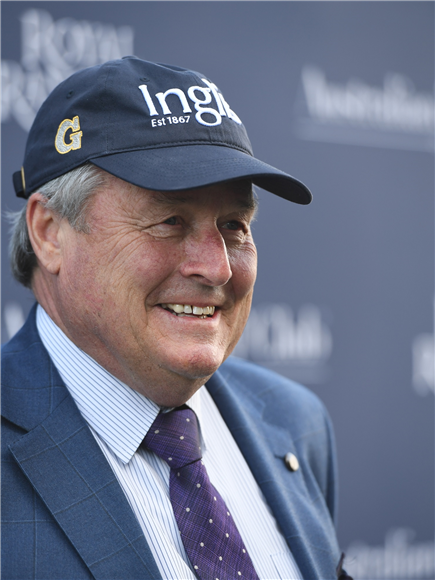 Having the services of apprentice Jacob Opperman Garrire came from a midfield position with a strong run over the concluding stages.
Trainer Jon O'Connor continued his good run when the three-year-old filly she's Stylish took out the 1550 metre second race.
Piloted by Jason Holder, She's Stylish came from a midfield position to power home and win.
The birthday boy trainer Ryan Balfour was well pleased with the victory of the first starter Konobi in the 1000 metre third race.
A $25,000 purchase at the Adelaide Magic Millions Yearling Sale the Dom Tourneur guided Konobi was well placed.
Apprentice Jacob Opperman scored his second win for the day when jaguar took out the 1400 metre fourth race.
Having his second run after a spell the Travis Doudle prepared came Jaguary came from a rearward position with a strong run over the concluding stages to run down the tearaway leader Exalted Maxine.
Call Me Shamus gave trainer Phillip Stokes his second winner for the day in the 1950 metre fifth race.
Guided to a nice victory by Joke Toeroek Call Me Shamus came from worse than midfield position to bring up win number five from three-three starts.
Trainer Phillip Stokes landed a running double when Fall on a Start took out the 1300 metre sixth race.
Having the services of Kayla Crowther Fall on a Star jumped well and continued a front running position holding on to win.
Trainer Travis Doudle landed a double when the former Kiwi Not Usual Glorious won his first Australian start in the 1550 metre seventh race.
Jockey Kayla Crowther scored a running double when Not Usual Glorious came from a midfield position with a strong run over the concluding stages.
La Richesse brought up her first win after a spell when she took out the 1250 metre eighth race.
Prepared on the course by Will Clarken and guided to a good win by Todd Pannell La Richesse was in the first two throughout the event.
Jockey Jessica Eaton returned to the winner's list when she rode Rock of Kryptonite to a win in the 1000 metre final event.
Coming out of the Caulfield stable of Mick Price and Michael Kent junior Rock of Kryptonite came worse than midfield position and powered home.