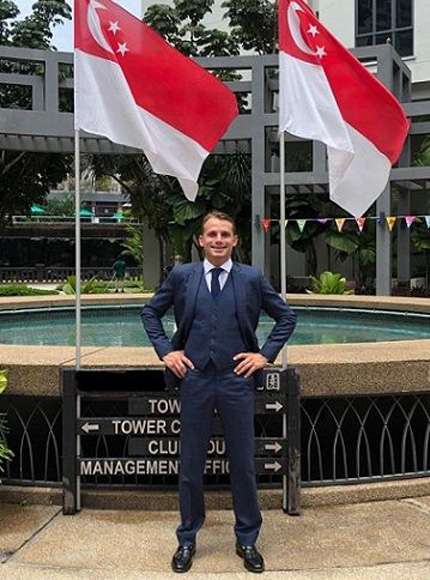 The French but Barbadian-raised jockey has been knocking in his fair share of winners around different racecourses, mostly in France, but also across Europe in the last seven years.
Nothing spectacular, even if he did fire his name up in the lights once in a while, but for someone who once upon a time flirted with racing's aristocracy, he craved more.
The 28-year-old was once considered the next rising star of racing. People lapped up the story of the island boy who was uprooted from his sun-kissed shores by fellow Barbadian Sir Michael Stoute to move to the colder and wetter Newmarket in England to become his next apprentice jockey in 2008.
As exotic and atypical as his background was, Beuzelin, then 17, lived up to the hype in that tough arena that is England with a third place to David Probert in the apprentice jockey's premiership at his very first UK season.
The new wunderkind – whose mentors were Frankie Dettori, Kieren Fallon and Ryan Moore, no less - had the racing world at his feet, but the next year, the promising career was cruelly curtailed by a serious road accident which could have even cost him his life.
"Beuz", as he is popularly known, came back, but he never quite climbed back up to the same dizzy heights.
Beuzelin tried his luck abroad, and enjoyed success in countries as diverse as India, Qatar, Denmark, Germany, Italy and Morocco. He decided to return to his roots in France in 2014, well intent on making a good fist of it and hasn't left since, bringing up around 300 winners all up.
The travelling bug never left him, though. With the increasingly fierce dog-eat-dog competition in the French riding ranks, Beuzelin would rather be a big fish in a small pond.
He set his sights on other horizons – Singapore was next.
When the racing officialdom from the South-East Asian racing jurisdiction gave him the nod at the end of May, a chance at a fresh start was his for the taking.
"In France, politics plays a big part. There are five rider's agents who dominate the circuit, and if you're not with them, you will get on fifth or sixth chances," said Beuzelin who speaks English with nary a French accent, a clear indication of his international background.
"You ride the big outsiders. You have so much ambition to get to the top, but somewhere, your path is blocked.
"I'm a hard worker, you have to work hard in this line, but in France, you need to know the right persons.
"Don't' get me wrong. I've been racing in France for the last seven years, and things are going pretty well, especially last year, but I want to ride quality horses for top trainers.
"You don't have to necessarily ride the best horses to win races. With some luck, you can win on outsiders when things work out, but obviously, the easier path to the top is to ride for the best trainers.
"I've travelled a lot. I rode in England, Barbados, US, Qatar, India where I won many Group races. Anywhere I went, it's really been fruitful, I also finished at the top of the list in some countries.
"I heard a lot of good about Singapore. People like Olivier Placais, Sam Fargeat, an ex-jockey who rode in Malaysia and is now a top steward in France, Ryan Moore and Olivier Peslier spoke highly of its racing.
"I thought it would suit me and I applied. I'm so grateful I got the opportunity to come here."
Beuzelin, whose biggest win came aboard Aaim To Prosper for Brian Meehan in the Cesarewitch Handicap in 2010, has not been able to jump on a horse at Kranji yet, but that much-awaited clearance is finally in and Monday will be his first day at the office.
"I got my work permit, but I couldn't ride last week as I didn't have my medical results yet," said Beuzelin whose last winner came at Clairefontaine two weeks ago.
"It's all good now, and I will start riding trackwork on Monday and should be able to ride in races from next Friday.
"I still came to the track to meet some trainers. I spoke with some trainers like Michael Clements and Donna Logan and I will ride trackwork for them.
"The track and the facilities are amazing. I'm really happy with what I've seen, it's a good operation.
"I'm used to the weather as I come from a hot country myself, except it's more humid here while Barbados has the breeze from the sea.
"I can't wait to start."
Again, the perfectionist and consummate professional in Beuzelin, who was seen at Friday's National Day race meeting clad in a dapper navy blue three-piece suit (his very English gentleman side, an obvious legacy of his Newmarket days), would want nothing less than a flying start.
"I want to ride a winner as soon as I can. I'd rather get on good horses early, rather than start with horses who don't have the best chances," he said.
"I don't want people to get a bad perception of me. As we all know, it's the horse who makes a jockey and a trainer.
"In saying that, I try my best on any horse, but it's always easier to ride a good chance.
"My minimum weight is 54kgs, but I can get down to 52 ½ kgs if it's a first chance or if it's in a good race."