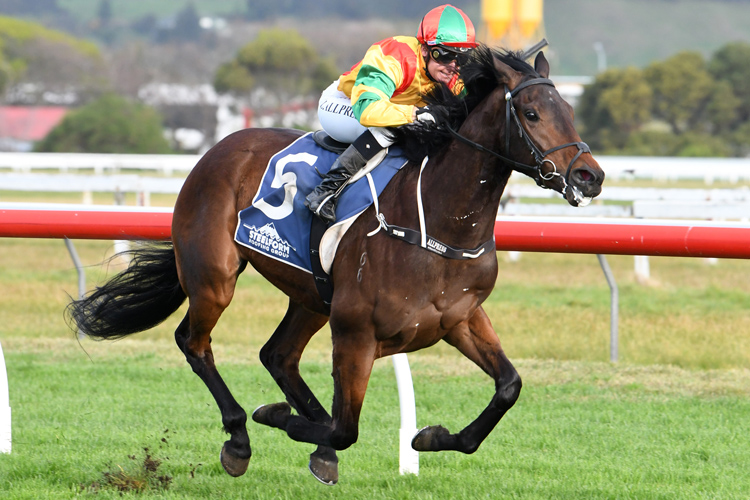 Just as he did on debut, Cooga Doon bolted away in the straight, away by nine lengths at the post in a procession, is now two from two and couldn't have been more dominating.

He settled fourth four deep but inside the 1000m took over. Out by more than a length past the 600m he increased the lead by hugging the fence and was clear by two at the top of the straight.

He kicked at the 300m and gave them no chance afterwards for a big win. Sai Fah improved from third to second at the 800m, chased the leader to the straight, moved out to challenge but was never going to catch the winner.

Blue Rata Eligius was third turning in, made a dab but could not go with the first two, battling away for third from Checkers who was fourth at the 300m and ground away to hold his position.