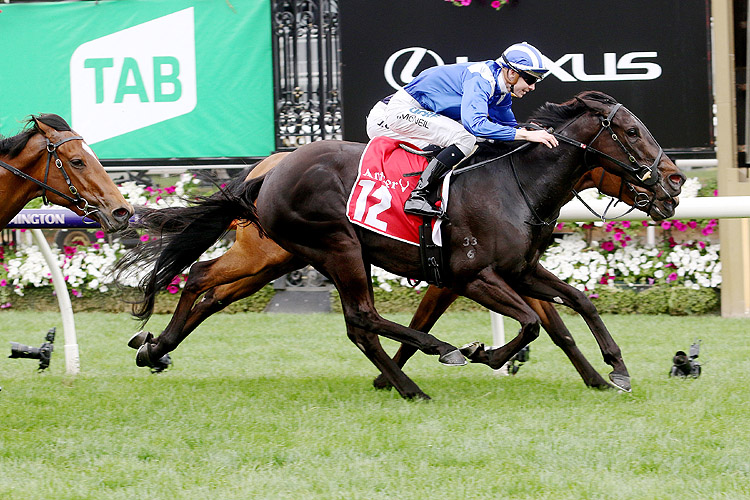 In scoring her maiden stakes win (third career win) at start six, Taraayef showed a lot of courage in a tough win here. She was handy yet wide on the track early before gradually moving closer to the fence over the crossing.
Second, three out at the 400m, she then levelled up to the leader at the 300m, led narrowly at the 200m and settled down to a great battle, was caught but fought back really well to edge into the lead by a head at the line.
Hawker Hurricane led by a length at the crossing, was caught at the 300m but refused to lie down, rallying hard and only edged in the final strides.
Wayupinthesky sat midfield and wide at the 400m and kept up a game run to the line to nab third late from Lucifer's Reward who got out from the trail at the 250m and finished well between runners for fourth.