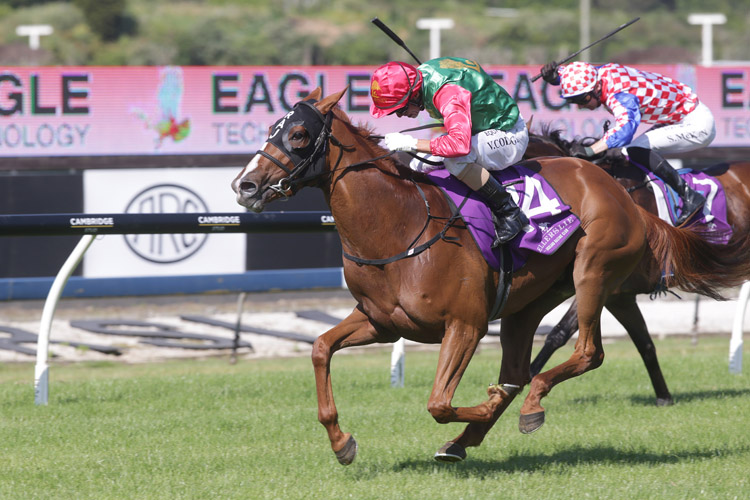 Two Illicit responded well to get up over the warm favourite, scoring back-to-back wins (maiden stakes) at start three. She began well and settled sixth (rails) early, allowing the leaders to get ahead. Sixth at the 800m she waited until the 600m to move away from the fence and turning for home was right in behind the leading group. Into the straight she moved further out, found a gap at the 250m and drove through.
She still had to catch the leader, responded well inside the 100m and did best to get there by short neck. Favourite Dragon Leap sat midfield at the 800m, moved out six deep starting the run home and cruised to the front at the 300m.
He looked the winner at the 200m, ran about, steadied but was was unable to answer the challenge and had to settle for second. In a dead-heat for third Ranger, who led them to the 350m, fought gamely all the way to the post while Tears Of Jupiter finished well out in the middle of the track from a handy position turning for home.

Trevor Eagle Memorial 3yo (LR)
Age: 3yo Type: OPEN