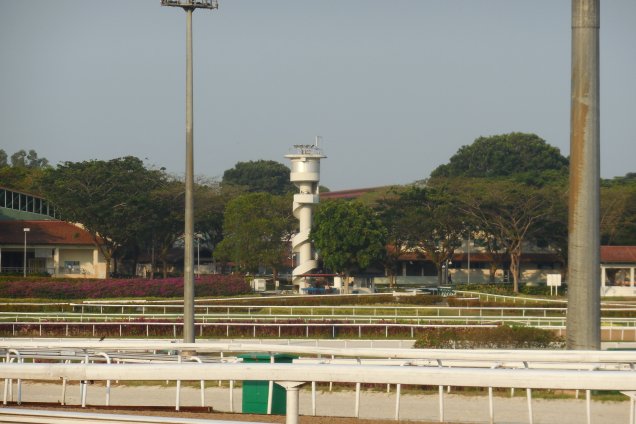 Referred to as the Singapore Racing Awards up until 2018, the annual gala night is hosted and coordinated by the Customer Care Department of the Singapore Turf Club.
The glamour event will be attended by both local and international racing personalities and dignitaries.
A total of 13 awards will be attributed, of which five are already known - the five 2019 champions, namely Falcon Racing Stable as Champion Owner, Mark Walker as Champion Trainer, Vlad Duric as Champion Jockey, Benny Woodworth as Champion Local Jockey and Simon Kok Wei Hoong as Champion Apprentice Jockey.
A panel comprising the Singapore Turf Club Handicapping Panel, members of the media (English and Chinese press) and members of the TV broadcasting teams (English and Chinese) will cast their votes for the remaining eight awards, including the Singapore Horse of the Year award.
The seven other titles set for decision are the Champion Two-Year-Old, Champion Three-Year-Old, Champion Four-Year-Old, Champion Sprinter, Champion Miler, Champion Stayer and Champion Polytrack awards.
Nominees to the various Awards are shortlisted primarily on the basis of their performances in Group and feature races.
NOMINEES FOR THE RACING APPRECIATION AWARDS 2019
CHAMPION TWO YEAR-OLD
INFERNO
ROCKET STAR
CHAMPION THREE-YEAR-OLD
TOP KNIGHT
BOLD THRUSTER
CHAMPION FOUR-YEAR-OLD
KING LOUIS
MISTER YEOH
SACRED CROIX
SUN MARSHAL
WHAT'S NEW
CHAMPION SPRINTER
BOLD THRUSTER
ARAMCO
COUNTOFMONTECRISTO
CONSTANT JUSTICE
LIM'S CRUISER
CHAMPION MILER
BLIZZARD
ELITE EXCALIBUR
MAKANANI
EXCEED NATURAL (I. STAR EMPEROR)
FAME STAR
WHAT'S NEW
CHAMPION STAYER
I'M INCREDIBLE
KING LOUIS
MR CLINT
SUN MARSHAL
CHAMPION POLYTRACK
CONSTANT JUSTICE
COUNTOFMONTECRISTO
PENNYWISE
SACRED REBEL