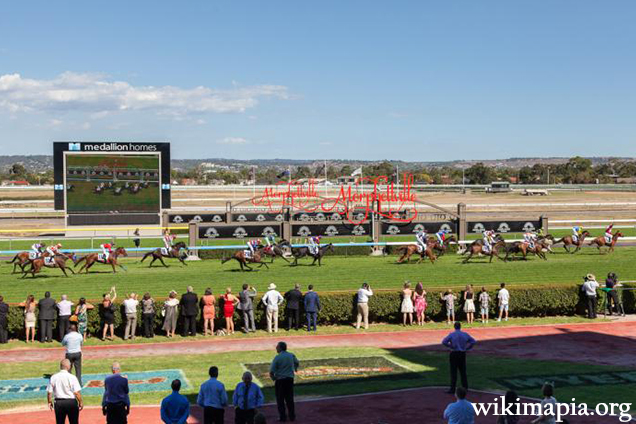 Coming out of the Richard and Chantelle Jolly stable and going one better that its previous start Kayseri came from a midfield position to win in a busy finish.
Racing first-up after a spell Tequila Time took out the 1800 metre second race.
Having the services of Jason Holder and prepared by Leon Macdonald and Andrew Gluyas, Tequila Time led throughout.
Somerset Maugham brought up his third successive win when he took out the 1800 metre third race.
Prepared by Danny O'Brien at Barwon Heads and guided to a nice victory by Barend Vorster, Somerset Maugham was always in contention.
Jockey Barend Vorster brought up a race to race double when the first starter Deep Field won the 1200 metre fourth race.
Prepared by the father and son team of Tony and Calvin McEvoy Deep Field was well placed. The Leon Macdonald and Andrew Gluyas prepared Jason Holder ridden Vancouver Velvet was impressive in running second.
After failing to run a place at Moonee Valley Mileva returned to winning form when she took out the 1100 metre fifth race.
Continuing the front running display of winners the Daniel Clarken and Oopy MacGillivray trained Anna Jordsjo ridden Mildeva settled well in the first two before going on to win.
Ritratto landed his second win in succession when he was a good winner of the 1600 metre sixth race.
Prepared by Murray Bridge based trainer Mick Huxtable and having the services of Ryan Hurdle Ritratto came from a midfield position with a strong run late in the race.
It did not take long for Ain'tnodeeldun to enter the black type club when he won the listed Hill Smith stakes of 1800 metres.
Being under the care of Anthony and Sam Freedman at Mornington and guided to victory by Dom Tourneur Ain'tnodeeldun came from a worse than midfield position to bring up his second win from six starts.
History repeated itself when Party Hack, who won twelve months ago, won his second race in the 1050 metre eighth race.
Being under the care of Murray Bridge trainer Nicole Bruggermann and ridden by in-form hoop Jeffrey Maund Party Hack came from a midfield position to salute the judge.
Consistency paid off when the Grant Young prepared Beeokay took out the final event which was run over 1200 metres.
Steered to victory by young apprentice Sophie Logan Beeokay was well placed in bringing up his seventh win from forty-two starts which include a number of minor placings.