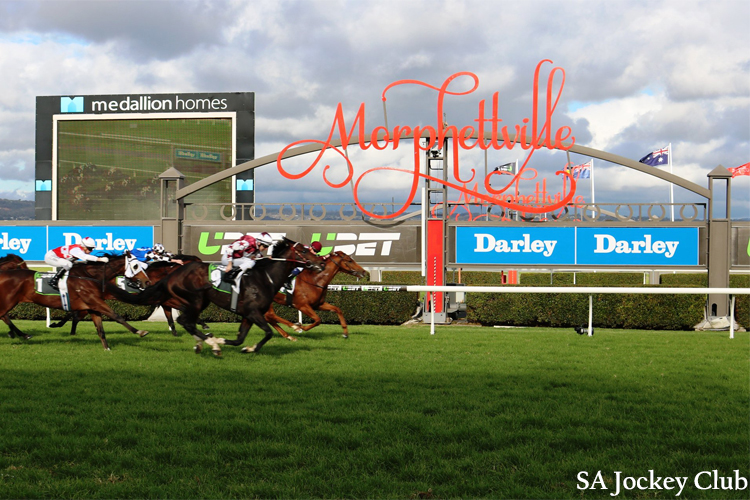 Being under the care of Grant Young at Murray Bridge, Exalted Craftsman came from a midfield position with a strong run around the field to gain victory.
Ryan Hurdle brought up an early double when he guided Designer Chef to a win in the 1200 metre second race.
Coming out of the Cranbourne stable Mark Webb Designer Chef came from a midfield position to take charge of the race late in the event.
Apprentice Jessica Eaton took one spell closer to losing her 1.5 kg claim when Don'tdreamit'sover took out the 1550 metre third race.
Being under the care of Murray Bridge trainer Michael Hickmott Don'Tdreamit'Sover 'sover came from a midfield position with a strong run over the latter stages of the event.
The last start Ballarat winner Melba Storm made it two wins in a row when she chased down outlaws Revenge to win the 1250 metre fourth race.
Bringing up a double for the Cranbourne track the Trent Busuttin and Natalie Young prepared Todd Pannell ridden Melba Storm was well placed throughout the event.
Coming off a last start third on the Parks circuit Larkham returned to the winners list when he won the 1000 metre fifth race.
Guided to victory by Dom Tourneur the Ryan Balfour trained Larkham was well placed.
Having his second start after a spell Hypersonic brought up his third win from six starts in the 1000 metre sixth race.
Being under the care of Tony and Calvin McEvoy the Barend Vorster guided Hypersonic settled one off the pace before going on to win.
Midnight Storm went one better than his previous three starts this time in when he won the 1250 metre seventh race.
Trained by Leon Macdonald and Andrew Gluyas and having the services of Jason Holder, Midnight Storm raced one off the pace before going on to score a comfortable win.
Jockey Ryan Hurdle capped off a good day for himself when he rode his third winner Exalted Beast in the 1950 metre eighth race.
Giving his trainer Grant Young his second winner for the day Exalted Beast started well and settled midfield before powering home to win.
Apprentice Scarlet So was rewarded for riding track work for the Phillip Stokes stable when she gained the mount on Neodium, the well placed winner of the 1400 metre final event.