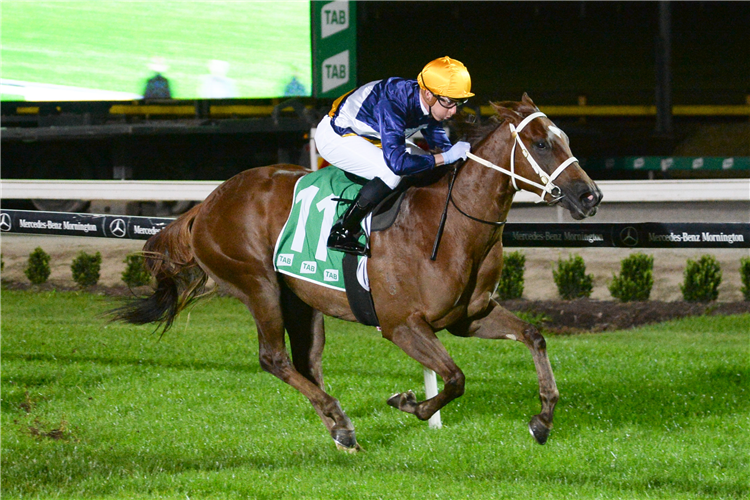 Having the servicers of Luke Currie the Trent Busuttin and Natalie Young trained See You In Spring led all the way.
Coming off a last start fourth Ace of Clubs made it win five from twenty-one starts when he took out the benchmark 82 handicap of 1600 metres.
Prepared at Murray Bridge by Roslyn Day and guided to victory by Claudia Lions Ace of Clubs settled in a better than midfield position before getting to the front early and going on to win.
The father and son training combination of Tony and Calvin McEvoy struck early in the day when Savatoxl took out the Group 3 D C McKay Stakes which was run over 1100 metres.
Guided to victory by Barend Vorster Savatoxl led all the way.
Jockey Luke Currie landed his second winner for the day when Wyclif took out the listed Port Adelaide Cup of 2500 metres.
Prepared at Flemington by Danny O'Brien Wyclif came from a better than midfield position with a late run to win by a narrow margin.
Trainer Danny O'Brien landed a race to race double when Fabric took out the Group 2 Queen of the South Stakes which was run over 1600 metres.
Having the services of Craig Williams, Fabric came from well back with a four- wide run to win in a busy finish.
After campaigning successfully in Melbourne and at home Beau Rossa gave trainer will Clarken a win in the 1200 metre Group 2 Tobin Bronze stakes.
Guided to victory by Todd Pannell Beau Rossa came from midfield position with a strong run in the latter stages of the race.
Trainer Phillip Stokes landed his sixth Group 1 victory when the three-year-old filly Instant Celebrity took out the 1200 metre TAB Classis (Robert Sangster Stakes).
Guided to victory by Craig Williams Instant Celebrity worked her way into a winning position from the rear of the field with a rails run.
Media Award brought up her third win in succession and the most important win of her career when she took out the Australasian Oaks which was run over 2000 metres.
Giving Geelong trainer Chris Calthorpe his first Group success the Luke Nolan ridden Media Award settled well at the rear of the field before coming with a long sustained run from the top of the straight.
Jockey Craig Williams finished the day off in great style when Lady Dunmore gave him his third winner for the day in the benchmark 64 handicap which was run over 1200 metres.
Giving trainer Phillip Stokes his second winner for the day Lady Dunmore worked her way into the race from a rearward position.