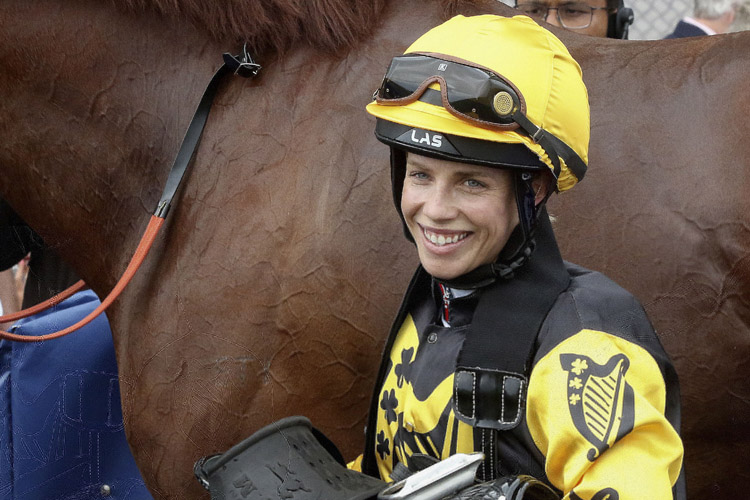 Giving Jessica Eaton a two-winning ride buffer on the city jockey's premiership, It's Kind Of Magic led all the way.
Jockey Karl Zechner who has been riding well at country and provincial meetings of late demonstrated his riding skills when he rode De Thorn to a win in the 1100 metre second race.
Being under the care at Morphettville of Alex Stra De Thorn came from a worse than midfield position with a strong run over the concluding stages.
Flying Pierro returned to winning form at his second start after a spell when he took out the 1500 metre third race.
Having the services of Kayla Crowther the Richard and Chantelle Jolly prepared Flying Pierro came from a midfield position with a very strong run late in the event.
Jockey Jessica Eaton landed her second winner for the day when Taunting took out the 1100 metre fourth race.
Giving trainer Michael Hickmott his second winner for the day taunting brought up successive wins when she led all the way and will now take her place in next week's 1400 metre listed Oaklands Plate at Morphettville.
Trainer Travis Doudle was well pleased with the win of Mutinous in the 1100 metre fifth race.
Bringing up successive wins the Paul Gatt ridden Mutinous did not leave the rails in bringing up win number two from six starts.
After serving a six week suspension apprentice Stacey Metcalfe returned to the winner's list when she rode Smart Alick to a win in the 1200 metre sixth race.
Having his second start after a spell and prepared at Murray Bridge by Karen Byrnes Smart Alick held down a forward position throughout the event.
Co-trainers Tony and Calvin McEvoy brought up the second leg of a two state double when Maha won the 1100 metre seventh race.
Coming off a last start fourth at Flemington the Barend Vorster ridden Maha led all the way.
Kayla Crowther landed her second winner for the day when Jaamint took out the 1500 meter eighth race.
Winning her second race in a row the Garret Lynch prepared Jaamint jumped well and settled third before going on to victory.
Paul Gatt brought up his second win for the day when Mahis Angel won the 2100 metre final event.
Giving the trainer Travis Doudle a double when Mahis Angel, who has not won for over four hundred and thirty days, came with a strong rails run in the straight to win.