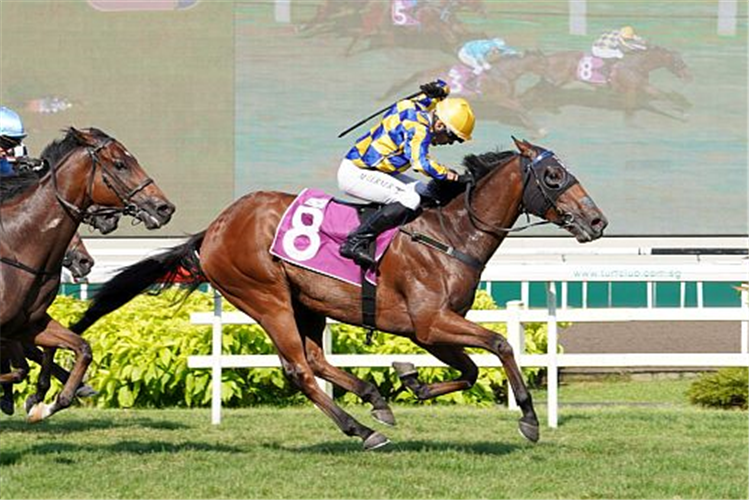 In what appeared a race in two between Mr Malek and Big Hearted, the son of All Too Hard had other ideas when upstaging his more fancied rivals.
At the jump the market closed with Mr Malek at even money and Big Hearted at $2.20, just a lazy 95% of the market.
Hard Too Think was stepping up from Class 3 company, a mark which pre-race was well below that of his main rivals.
Rated 74 by Timeform he was conceding more than the 30 pounds (~12.5L) but arguably had the best set up having already had the run at 1800m.
The market also suggested it wasn't as big a jump with Hard Too Think sent out at 7-1.
The lack of other viable chances would have contributed to this SP but when assessing their raw time figures, there wasn't that much between them.
You can go around and around in circles trying to make sense of certain results, though the truth often lies in the middle.
The lead up form of Mr Malek/Big Hearted may not have actually been that much better than Hard Too Think.
While the race book test suggests otherwise, no one would rate a Class 3 race ahead of a Group 2 however when looking at the time figures they recorded, a case could be made that he could make the jump — this is obviously easy after the ball.
The trickiest part of looking at time figures is fast horses can run slow, but slow horses can't run fast.
Both Mr Malek and Big Hearted had run slow in the lead up (relative to the form) but were certainly capable of running faster.
Unfortunately for the pair of them they were unable to do so on Sunday leaving Hard Too Think there to land the spoils.
For trainer Stephen Gray it was his second Group 1 Singapore Derby and while Hard Too Think would be far from considered one of his top-liners, he out-stayed a Group 1 Singapore Cup winner and creates a fair bit of interest moving forward.
Prior to Sunday he only had three wins to his name, two in Class 4 company and now finds himself as a Group 1 winner.
He'll be terribly hard to place as a result but trust Gray to get it right with him.