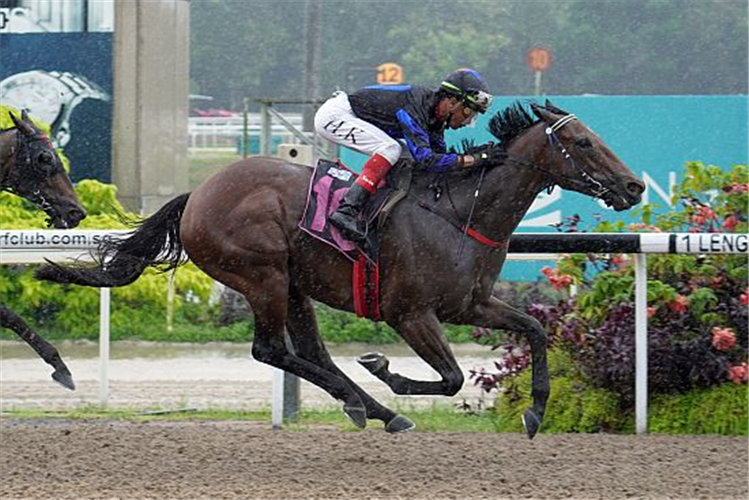 Unbeaten this preparation, Happy Moment is back better than ever and now finds himself rated 66, a 12 point rise this time in.
Happy Moment kicked off this preparation on the polytrack when too strong late over 1100m.
He backed up just six days later and was again too good, this time winning by further.
Freshened up (35 days) for Saturday's event he again was too good, saluting by close to 2L over 1100m.
Having carried a different jockey each start, John Sundradas would land the prize on Saturday much to punters' delight.
Adopting his customary position just forward of midfield Happy Moment enjoyed the solid tempo set by Kassab.
Hugging the rail throughout, Sundradas eased Happy Moment off heels and brought him to the centre passing the 300m.
Letting down well he took over inside the 100m and drew clear for an easy win.
Now rated 70 by Timeform, Happy Moment is clearly trending the right way and is back on track to deliver on the early promise he showed.
A winner of two of his first three starts, Happy Moment was doing everything right before losing his way at his next preparation.
Placing at just one of his next nine starts Happy Moment dropped right down in the ratings before a strong resurgence this time in.
Horses can lose form for several reasons and often we have no idea what is going on behind the scenes.
A horse like Happy Moment may have been riddled with injuries throughout that preparation and it's only been till recently that Kok has been able to get him right.
His run of form is certainly no fluke, he was rated 78 by Timeform after just three starts, he also finished fourth behind The Inferno at just his second start.
What level he gets to now remains unseen but judging by his latest win if placed in suitable company he can win again.