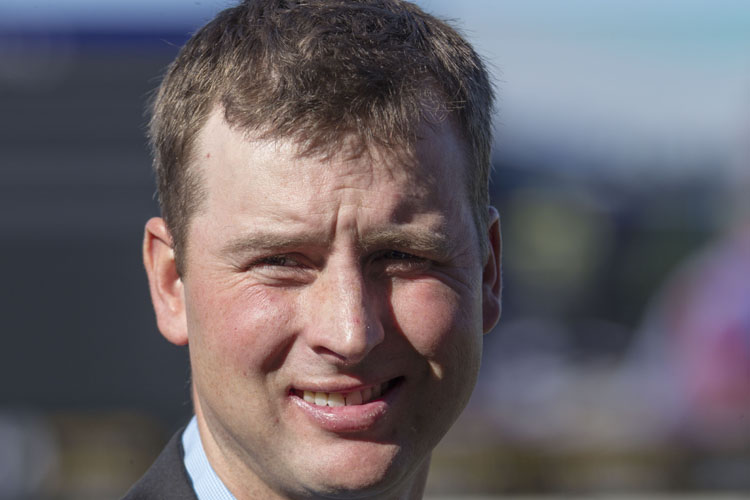 Rosehill
Race 2: Point Counterpoint
First up off a four-month spell the son of Bull Point jumped on terms from his wide draw (11), before being restrained to get cover, settling with all but one runner ahead of him.
Travelling rearward throughout, the four-year-old gelding found himself at the tail of the field when straightening with many lengths to make up.
Jockey Jenny Duggan hooked her mount to the centre of the track when passing the 400m, positioning the pair the widest runner but in clear running to make a challenge.
The four-year-old took good ground off his rivals as he worked his way through the field but was ultimately no threat for the winner, finishing just out of the frame in fourth, beaten 2.5L.
Drawn a better gate, the gelding ultimately settles a lot closer and would've more than likely been fighting out the finish.
Point Counterpoint no doubt takes great benefit from his first-up assignment and with better luck out of the gates will be going very close in proceeding runs. Worth following.

FP
Silk
Horse, Age & Sex
Sire & Dam
Jockey
Trainer
SP
WT

1st

7. SO SAY YOU (AUS) 5yo M


SO YOU THINK (NZ) - ZAROCK (AUS)

TOMMY BERRY
TERRY ROBINSON
$6.00
55.0kg
T Robinson, J J Starr, D W Provost, Mrs E M Provost, Mrs K E Bamborough, C T Bamborough, C J Tuck, G P O'Brien, R D Shute, A D Bullock, L J Kentwell & G J Millington

2nd

6. SIZZLING CAT (AUS) 4yo G


SIZZLING (AUS) - CATRILLE (AUS)

TYLER SCHILLER
GARY COLVIN
$4.75
53.0kg
G J Colvin, G F Shanahan, A R Cameron, W H Worland, Mrs K M Flinn, Drueberoe (Mgr: S G Oehm), L J Turner, C M Turner, W M Driscoll, J C Choice, G A Gillett, Mrs T T Seymour & Mrs R Gillett

3rd

12. SCHILLER'S MYST (AUS) 4yo M


ARTIE SCHILLER (USA) - MAGESTIQUE (AUS)

JASON COLLETT
BRETT CAVANOUGH
$4.00
54.0kg
Grand Syndicates Artie (Mgr: S M Lyons)
4th
1. POINT COUNTERPOINT (AUS) 4yo G


BULL POINT (AUS) - PARNISSIUS (AUS)

JENNY DUGGAN
STIRLING OSLAND
$31.00
57.0kg
5th
8. MIKADO (AUS) 4yo G


EXCEED AND EXCEL (AUS) - ANTILLANCA (AUS)

JON GRISEDALE
MS J HARDY
$7.50
55.0kg
6th
14. APACHE RED (AUS) 4yo G


FAST 'N' FAMOUS (AUS) - ACCOUNTESS (AUS)

KATHY O'HARA
BEN LEES
$51.00
54.0kg
7th
2. CHASE MY CROWN (AUS) 4yo M


HALLOWED CROWN (AUS) - CHASE MY SHADOW (AUS)

JAY FORD
JOEL & WAYNE WILKES
$15.00
57.0kg
8th
10. LUCKY BANNER (AUS) 4yo M


STARSPANGLEDBANNER (AUS) - LUCKY IN LOVE (AUS)

ROBBIE DOLAN
RODNEY NORTHAM
$21.00
54.5kg
9th
4. STATESVILLE (AUS) 4yo G


WRITTEN TYCOON (AUS) - NICKED AND COURT (AUS)

WINONA COSTIN
JAMES PONSONBY
$17.00
57.0kg
10th
5. SKY DIAMONDS (AUS) 5yo M


DEEP FIELD (AUS) - CATHAY LADY (AUS)

LEE MAGORRIAN
BRETT THOMPSON
$41.00
56.0kg
11th
15. POST FREE (AUS) 5yo M


OLYMPIC GLORY (IRE) - JARILEE (NZ)

JEAN VAN OVERMEIRE
DANNY WILLIAMS
$201.00
54.0kg
12th
11. ANDORRA LA VELLA (AUS) 4yo G


MAKFI (GB) - TUSCANY LADY (AUS)

TIM CLARK
S C JONES
$10.00
54.5kg
13th
3. CHESTNUT SCAFFA (AUS) 5yo G


ALL TOO HARD (AUS) - SODA NO ICE (AUS)

ALYSHA COLLETT
SCOTT SINGLETON
$17.00
57.0kg