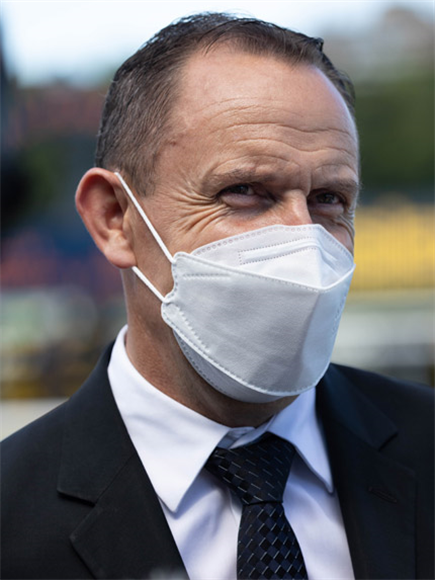 Warwick Farm
Race 1: Paris Dior
One to keep an eye on from Wednesday's Warwick Farm meeting is the Peter & Paul Snowden-trained Paris Dior.
On debut over 1000m, the two-year-old filly was a well-supported third pick ($5) in the opening event at Warwick Farm on Wednesday.
Having shown a degree of early speed in her sole Randwick trial placing in the lead up, the daughter of Pierro was only away fairly when being released and struggled to muster any early speed in the early portion of the race.
Settling in the last pairing of runners, jockey Glyn Schofield continued to give his mount a cold ride for much of the journey.
Rounding the home turn, Schofield didn't start to get busy on the two-year-old until approaching the 200m.
Shifting back to the rails in search of clear running and yet to be fully tested, Schofield didn't attain a direct passage until passing the 100m. Once taken, the filly let down powerfully in a last-ditch dash to the line, only to fall agonisingly short (0.2L) in second.
Paris Dior's luckless debut effort was one of extreme promise, as the one she was chasing down looks to have a bit of ability as well.
It won't take long for this filly to break through. With a touch of luck in running in her next start, she will be winning.
Warwick Farm
Race 2: Arnold
Another one that caught the eye from Warwick Farm is the Chris Waller-trained Arnold.
In what has been a long road to the races, the three-year-old was friendless in the market ($21) when debuting over 1300m.
One of the slowest away, the son of Hinchinbrook took advantage of an inside draw in the early going, as rider Lee Magorrian was able to slide his mount up the fence to keep in touch with the big field.
Settling beyond midfield and with a hot tempo set out in front, Magorrian set out after the leaders, getting going on the three-year-old prior to rounding the home-turn.
Making steady ground early in the straight, the colt picked up nicely approaching the 100m and put up a determined challenge to the line.
Falling a lip short, Arnold's debut run was encouraging and suggests he is one to follow in proceeding runs. Worth following.