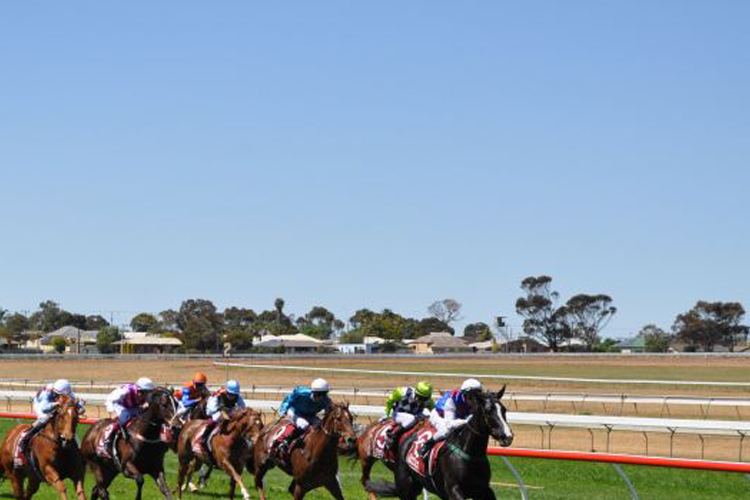 Prepared by co-trainers Wayne Francis and Glen Kent at Strathalbyn Champagne Dreams came from well back to power home late in the event.
A last-minute riding change saw the Jessica Eaton ridden Turf Man take out the 2500 metre second race.
Prepared at Murray Bridge by John Hickmott and Karina Riggs, Turf Man settled at the back of the field before commencing a strong run which saw him go on to win.
Ballarat trainer Henry Dwyer was well pleased with his charge Kasami in winning the 1000 metre third event.
Piloted by Dom Tourneur who is enjoying a good run, Kasami was well placed.
The win of Heka Express gave co-trainer Nichole Searle a cheer up after she suffered a serious foot injury recently. The gelding took out the 1000 metre fourth race.
Having the services of Ellis Wong and jointly trained by Gary Searle and Briana Callahan Heka Express came from well back and powered home over the concluding stages.
After riding at Warrnambool on the last day of the year apprentice Jacob Opperman a winner when he piloted Bea Tempt ed to a win in the 1800 metre fifth race.
Trained at Plumpton by Patrick Payne Bea Tempted came from well back with a strong run over the concluding stages.
Jacob Opperman made it a race to race double when he rode Our Destrier to victory in the 1600 metre sixth race.
Giving trainer Kym Hann the second leg of a two-state double after Swing With Junior won at Mornington, Our Destrier was another winner to come from well back to meet with success.
The lightly raced Appalachian continued the run of back markers to win when he took out the 900 metre seventh race.
Prepared by David Jolly and piloted to victory by Paul Gatt Appalachian came from well back and powered home over the concluding stages.
Punters were treated to on exciting finish when Spectacle won, in a last bob finish, the 1400 metre eighth race.
Being under the care of Tony and Calvin McEvoy and guided to victory by Barend Vorster, Spectacle was well placed.