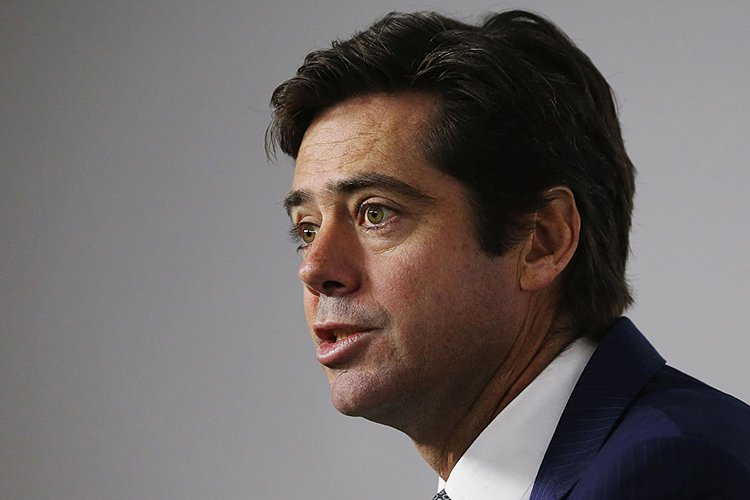 AFL players and club staff who remain in Queensland on holiday after their 2020 season commitments conclude will not be subjected to additional behavioural protocols beyond state government regulations.
The league has mandated clubs vacate their temporary hub accommodation within two days of their campaigns coming to an end.
But players and staff will not immediately be sent to their home states and can stay in Queensland, where COVID-19 rules are far more relaxed than where the majority of players live in Victoria.
High-level discussions were held about the possible implementation of further AFL-imposed restrictions on players for the off-season.
They came after some high-profile off-field transgressions, including flagrant in-season protocol breaches by Richmond duo Sydney Stack and Callum Coleman-Jones.
The AFL reportedly considered asking players to pay a bond before embarking on their holidays but ran into staunch opposition from the AFL Players' Association.
AFL chief executive Gillon McLachlan on Wednesday said players would be accountable to the Queensland community and government, as well as the game.
"There will be accountabilities for those who transgress, but I am confident that people understand their responsibilities," McLachlan said.
"Once they exit their hubs, the AFL-imposed protocols that are over and above those in the Queensland community don't apply.
"Clearly, they can't be in touch with anyone who's (still) in hubs.
"That's a very clear restriction, I don't think it's a big imposition.
"They're allowed to go out and be relaxed with their families.
"It's been a big five or six months, but they need to comply with the laws of the state like everyone else."
McLachlan said Collingwood star Steele Sidebottom will be subject to standard Queensland quarantine rules if he returns for the finals, having spent time at home in Melbourne for the birth of his child.
All-Australian wingman Sidebottom is yet to publicly announce his plans but his return would be a huge boost to the Magpies' premiership chances.