We'll endeavour to run through the form, incorporate appropriate stats and also supply a betting prediction which won't always just be who will win.
---
PORT ADELAIDE V RICHMOND
Friday 16 October @ Adelaide Oval
There have been some fantastic games between these two who face off to be the first team through to the 2020 Grand Final but fewer better than the one played earlier in the year.
Promise not to use the 2014 Elimination Final as a guide for Tigers fans when it was a zillion goals to one at quarter time after an interesting decision at the toss of the coin.
We don't always get the Top 4 from the Home & Away into the Prelims but it has happened in this weird ole year.
These two should produce a clash for the ages. At least going in we think it will be a hot footy and nothing like the weak affairs of last week. They were soft, pad-your-stats games.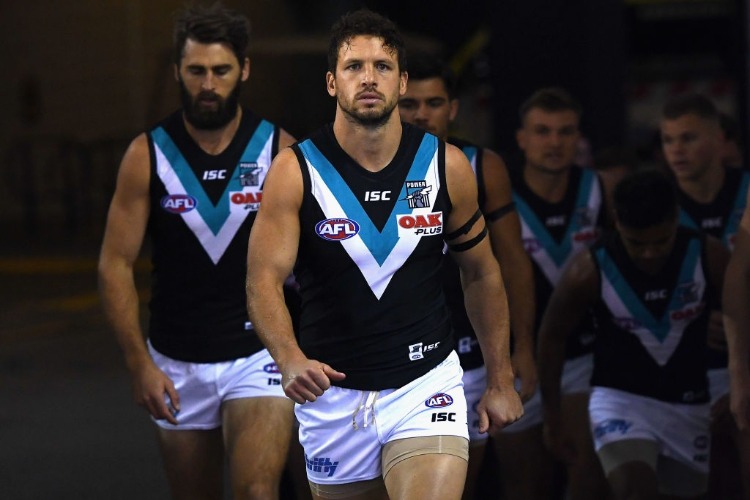 2020 Meeting: Round 11 @ Adelaide Oval
Port Adelaide 93 defeated Richmond 72
Port Adelaide has deserved to be riding high after a great season and an even better first final. They were tough and uncompromising against the Cats in what was a top game. That is not to say Geelong didn't have their chances had they kicked straight. 9.4 to 5.12 is unworkable in a big game.
One of Port's great strengths is that they bat very deep in the middle. Boak, Powell-Pepper, Wines, Rockliff with Ebert and Gray running through as well means it is hard to sit on anyone. Clearances becomes their king. And that has never been the Richmond way either.
Tack on their two rucks Ladhams and Lycett and a place where the Tigers have not dominated recent finals series does appear an avenue to goal.
Port's potential weakness has been seen as their backs and how they might be undersized across the board – especially comparing them to their opponents on Friday led by Lynch, Riewoldt and a resting Martin.
But as a group, the likes of Jonas, Clurey, Burton, Byrne-Jones etc have moulded superbly. Given how well they bat in the midfield, there is every chance one of the mids could also go back and clog a few holes if needed.
To win a title it is often best to beat the defending champs. The King is Dead – Long live the King is the old saying.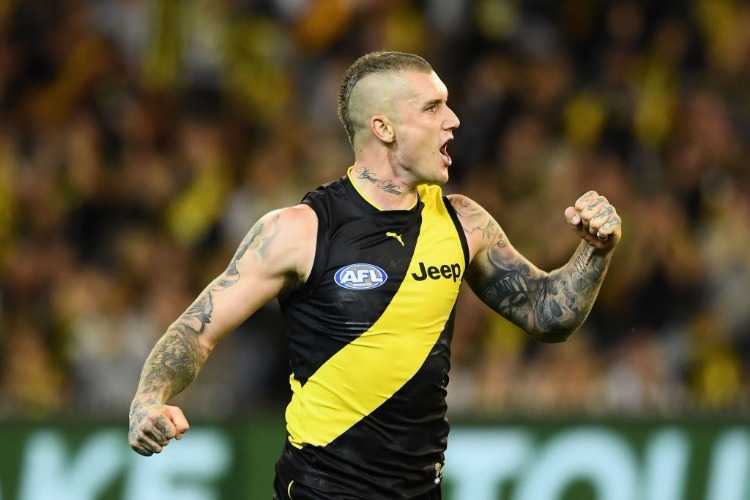 Well the Power are going to have to do that by taking down Richmond who got some mojo back last week on the Gold Coast.
St Kilda too had a few times where they could have sent shivers down the champ's back but once more didn't take those opportunities.
However it did appear that Richmond had them covered. They were too cool under pressure, too forthright, too commanding a presence.
What made it harder for the Saints was Richmond got off to a flyer. Get those with most to lose behind the game on the scoreboard early. That pressure can become too much to bear.
That didn't happen. It allowed Edwards and Baker to have fill ups in the middle running forward, it allowed Houli to run across half back with abandon and then it didn't matter in the end how much the entry into Lynch and Riewoldt wasn't the best.
Shai Bolton could then pull out some more of his brilliance and Martin just did his usual finals thing. All up it was a par for the course victory. But they have to improve.
There is no way Port will allow such timidity at the contest. That is not to say the Tigers won't win it there but passivity has no place in a Prelim.
For Port Adelaide to WIN: They need to make sure Dustin Martin does not have another all-world final. It has happened all too frequently for four years. Tag him, tag him, tag him. Even assign their best and fittest mid to him. When he is hot Richmond wins. When he is not then it is 50:50.
For Richmond to WIN: Losing in the middle has not always been a necessary component of the last era in Tiger town but you can't afford to be obliterated either. With two strong rucks against them, Nankervis has to cut square but he may need help. Noah Balta has the size to be matching it when the big bloke is resting.
Their defence is almost the key to their game. If they hold up, it frees up the midfield to run with impunity. Grimes and his mates are critical.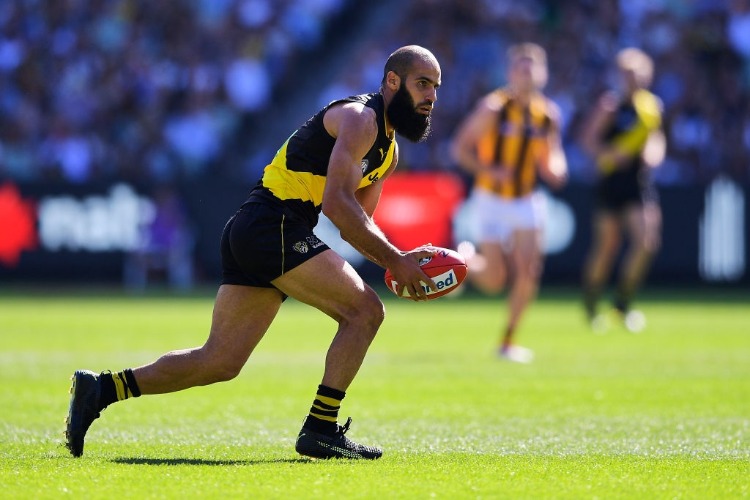 The X-Factor Switch to turn the game: Whoever blinks first might be the one to lose this. Port seem more likely to stick to their rigid game plan. Richmond appear the ones who could have more flexibility. If Martin has to spend more time forward it probably means they are losing as Lynch hasn't gotten on top of the defenders.
But as I've said so often, Bachar Houli drives so much and is left alone. Arms across and watch him like a hawk. Make him accountable. He provides so much and is rarely mentioned.
This should be a complete toss of the coin. The betting had said it, the lead up says it, the commentariat says it. The advantage Port has is that they have slept in their own beds for a long while. The punters have started to warm to them.
Of the two finals, there is usually a close one and a blow out – taking this as the close one. As long as Port win the clearance battles they can lock it in one section of the ground – mostly forward 50.
Then it's Port to enter the Grand Final in another bruising battle. Can't wait!
Match Selection: Port Adelaide by 7 points
Suggested Bets: Port Adelaide 1-24 @ $2.80