We'll endeavour to run through the form, incorporate appropriate stats and also supply a betting prediction which won't always just be who will win.
---
WEST COAST V RICHMOND
Sunday 13 June @ Optus Stadium
The brought forward game due to the imperative nature of getting as many games away before any more disruption sees the Champs head back to Perth again against the home side.
While all this makes sense, it does show the nature of how this season hangs on a knife's edge once more. Golly the AFL could well need NSW, maybe QLD although they are playing hard ball too and of all places Tasmania to keep the dream alive.
Both arrive off wins and both came in somewhat strange methods. But you take the four points any way you can.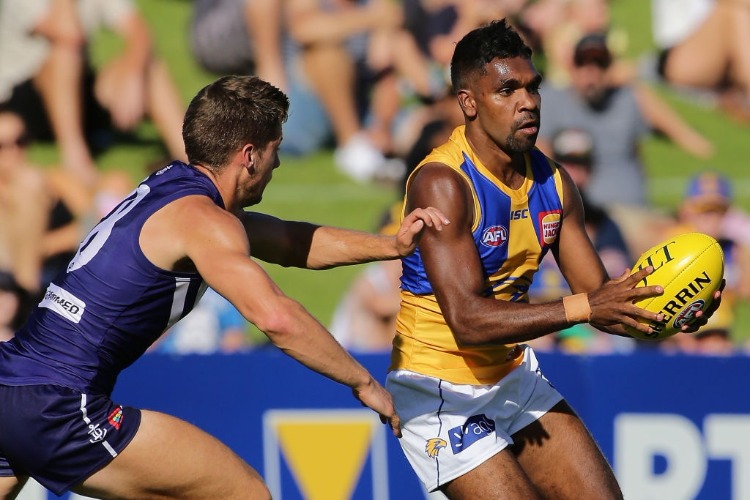 West Coast were a depleted, injury riddled squad that traversed the country leaving many of their biggest names behind. Surely without McGovern down back, Kelly through the middle and Kennedy up the front, their vulnerability was at its highest.
But through that adversity and even lacking those pillars up the spine, they were still too much of a team, and importantly a club, for Carlton. That win has only led to civil war out Princes Park way. Not bad to win and cause pain for others.
Such a beautiful player to watch is Liam Ryan who might only get 17 touches but his four goals and yet more mark of the year contenders only serves to inspire the rest of the Eagles. Also it humiliates the opponents at the same time.
In many ways it was a very even performance from West Coast which can be construed as a positive. They often need Kelly to get 35+ or Kennedy to kick five to impose themselves. Then again they hadn't won in Sydney for a generation before Sunday – that said all those were against Sydney.
Coming home now, it is usually a recipe for success after a road win. It doesn't happen often for the Eagles so you'd think all systems are go.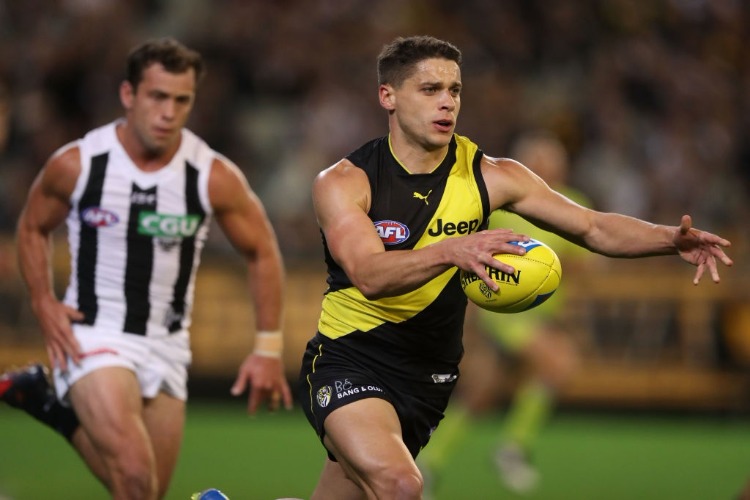 However they run into a freight train which has begun to build its momentum. After the track had a few swerves in it this 2021 journey, it has straightened out and become smoother travelling.
In order to beat Richmond you either need to hit them between the eyes and take them out of play from the jump. Or you need to sneak up on them and nab them on the post. Don't provide them with the time to shake it off. Everyone knows how that story ends.
Essendon hit the front FAR too soon in Perth. Five goals down at times, the Bombers made an almighty rush and most opposition would have imploded. But they did it with ten minutes to go. They needed to do it with a minute left.
The Tigers regained composure, their focus and resolve and did a number on their Dreamtime rivals in that last part of the game. Hard to believe you could come from five down, hit the front and then lose by seven all in the space of one Quarter.
They aren't still at their peak whatsoever which is a frightening thought. Prestia's hamstring is the big worry as he took away some attention that Martin was getting and allowed their champ to free-wheel again. That comes back now.
And they've covered pretty well for Lynch with Coleman-Jones and Chol adding to Riewoldt's presence up front and at worst creating contests. You don't have to mark everything to win up front. The big WC defenders will have a say though.
Have West Coast got enough fire power? If we assume some of their troops are back this week, they can win this. They appear good odds at the least playing from home.
Match Selection: West Coast by 4 points
Suggested Bets: West Coast 1-39 @ $2.50