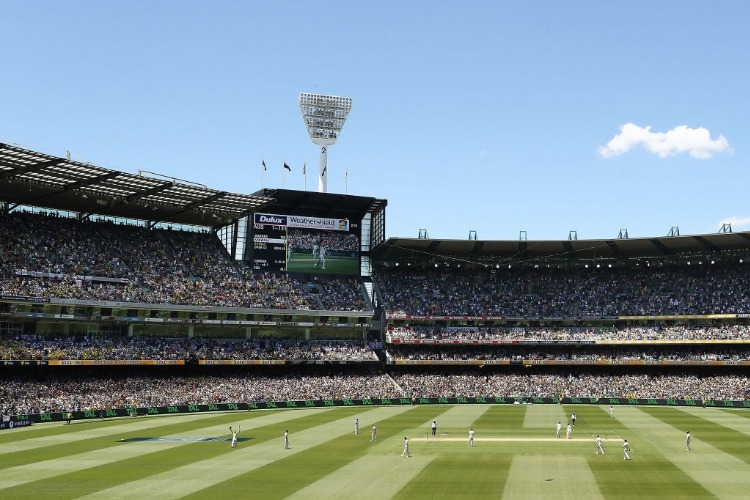 Josh Hazlewood would like to see the first Test against India become a red-ball contest at the Gabba if a venue change is required but the star paceman expects he will fly to Adelaide in three weeks as planned.
South Australia is entering a hard lockdown for six days as Adelaide grapples with a coronavirus outbreak, casting fresh doubt on whether the four-Test series between Australia and India will start in the city as planned.
The day-night Test is set to start on December 17, with Hazlewood and teammates slated to arrive in Adelaide on December 9.
Cricket Australia currently remain committed to hosting the much-anticipated match - which will be Virat Kohli's only Test this summer - at Adelaide Oval.
The governing body is monitoring the situation in South Australia closely and proved on Tuesday, when every Adelaide-based BBL player fled the city and headed to Coffs Harbour, that it is capable of acting proactively and quickly.
The MCG and SCG are two obvious alternate venues, given Australia and India's squads will already be in Sydney and the second Test is being staged in Melbourne, while the open NSW-ACT border could work in Manuka Oval's favour.
National coach Justin Langer admitted there were some "pretty scrambled brains" trying to work through various contingency plans.
"Wherever it's played, it'll be a great contest," Langer said at the launch of his new book in Perth.
Hazlewood suggested the team would have no problems adapting if there are no crowds in Adelaide, or if the first Test is shifted elsewhere.
However, the 29-year-old feels the pink ball should not be used anywhere other than Adelaide Oval during the series.
"He (curator Damian Hough) has got the wicket perfect at Adelaide for a pink-ball Test," Hazlewood said.
"A few grounds around Australia are too abrasive or too hard, such as the Gabba or Perth. Those wickets are too hard for a pink ball, it goes quite soft after a certain amount of time.
"Could be red ball (first Test in) Melbourne or Brisbane or somewhere, then we head back to Adelaide later on in the summer.
"From all reports we're still good for Adelaide but it can always change ... hopefully they can get on top of it in the next week or two."
India, who refused to play a day-night Test during their previous tour of Australia but have since embraced the innovation, must sign off on any schedule changes.
Kohli's team are slated to play a pink-ball game at the SCG on December 11-13, their final tune-up for the series opener.
Broadcasters will be desperate to ensure Kohli's only Test of the summer remains prime-time TV.
Hazlewood argued that changing the ground for the first Test would not affect Australia, noting that players have become accustomed to uncertainty and empty stands this year.
The right-armer added the Gabba would likely be the players' choice if they were picking a back-up venue for the series opener.
"We obviously have a really good record there and it's a great place to start," Hazlewood said.