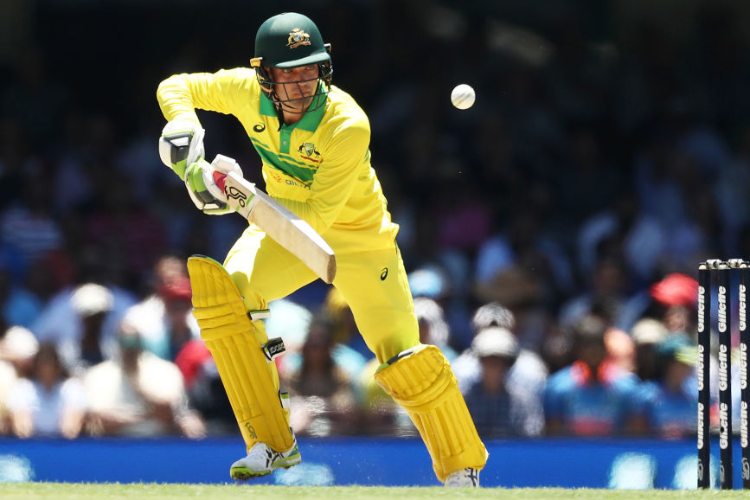 Adam Gilchrist expects Alex Carey to warm to Test cricket, knowing all too well the upside of serving a long-term apprenticeship in the coloured clothes before donning the baggy green.
Carey, having captained Australia's ODI side earlier this year and represented his country in 83 white-ball matches, will replace Tim Paine behind the stumps in next week's Ashes opener at the Gabba.
The catalyst for Carey's elevation, confirmed on Thursday, is notably different to that which resulted in Gilchrist succeeding Ian Healy as Test wicketkeeper at the same ground in 1999.
Carey is not as dynamic a batter as Gilchrist; nor has he enjoyed the same stability while batting in every spot from No.1 to No.8 for Australia.
But Gilchrist, who last month gave Carey a technical tune-up over the phone, says recent years will help the South Australian handle a pressure-laden Test debut against England.
"I see a lot of similarities between Alex's journey and mine," Gilchrist told AAP at Fox Cricket's season launch.
"When I walked out to bat, Mark Waugh was at the non-striker's end and I'd opened with him 70-odd times.
"Starting my Test career, it wasn't completely new.
"There was a really nice settling air of familiarity.
"That doesn't guarantee success but it certainly gives you a nice launching pad.
"Alex deserves the opportunity, he's worked really hard in that white-ball set-up.
"His keeping has been really consistent, I think he'll warm to Test cricket really nicely."
Carey, who edged Josh Inglis in a selection showdown to replace former skipper Paine in a 15-man squad for the first two Tests, will be the first gloveman to be presented with a baggy green on home soil since Gilchrist.
The 30-year-old, whose head is still spinning after breaking the news to a tearful mum, dad and wife, hoped previous experience keeping to Australia's Test attack would help settle any nerves in "the biggest game I've played".
"It's obviously really exciting to stand behind the stumps to some of the best players in the world," Carey said.
"I've been fortunate enough to keep to them in one-day cricket, some T20 cricket.
"It's a dream come true but my job is to focus on what I've done in the past to get to this moment, not be too overwhelmed."
Carey passed 50 in just one of eight Sheffield Shield innings this season but posted a timely one-day century on Sunday.
In the previous three seasons, he has celebrated four Shield hundreds from nine games while routinely missing red-ball cricket to play ODIs and T20s.
"The focus has never really been on his keeping. As is always the way in this day and age, it's all about the runs if you're a keeper," Gilchrist said.
"He reached out a couple of weeks ago just to have a chat about a few things.
"He will often touch base - whether it's around little technical things, bat and gloves, approach or just what I've seen.
"There aren't many of us keepers, so you have to try to stick together."