We'll endeavour to run through the form, incorporate appropriate stats and also supply a betting prediction which won't always just be who will win.
---
SYDNEY V HAWTHORN
Friday 11 June @ SCG
A meeting of these two armies well versed in the big games of the last decade and taking place on a Friday night showpiece would normally get the football public salivating.
2021 sees that very much in the rear view mirror. Quite rightly teams are supposed to be up for a while then down as part of equalisation. These two defied that for some period.
But while that looks to be now taking the fullest of effect at Hawthorn, the Sydney decline has lasted a full two seasons.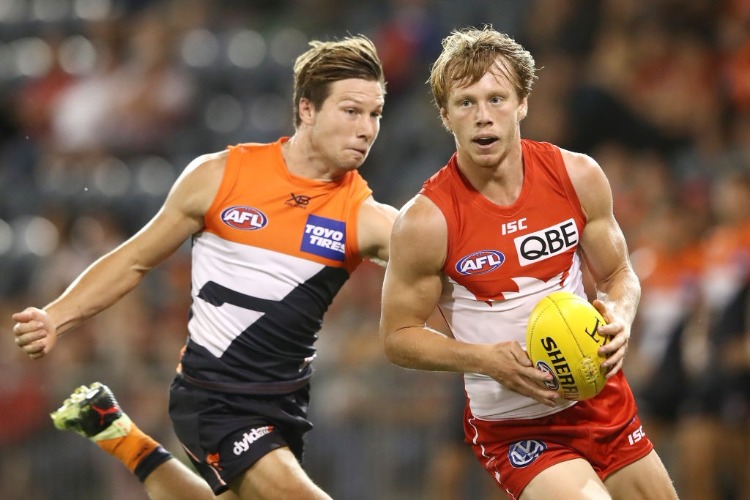 With North playing GWS and four points likely, it means Sydney are effectively two games and good % clear of ninth spot. A Finals place is heavily now favourite and few would have believed that was the firmest of possibilities. Some in media circles very much did, but even some of the Sydney talent didn't foresee this so soon.
2021 so far has been broken into two parts for the Swans. The early games were all about the youth injecting excitement, pressure, skill and speed into a well-worn framework of the contest. The likes of Gulden, Campbell, McDonald, Wicks, Warner complemented the warriors – especially with some injuries up forward.
It led to big wins over Brisbane, Richmond and Geelong. Only Port from last year's Top 4 remain unaccounted for as of now.
But then as things progress, bodies get tired, little niggles become a bit more than that, they have a break and the experienced heads take back over as the Winter grind arrives. A certain man nearing 1000 goals also throws his name forward too.
As we've seen with a team like Richmond, a full year of football has so many ebbs and flows. Their skill has been to peak in September. Who knows how that will work for Sydney but in time those kids mentioned added to the McInerneys, Amarteys, Stephens etc will play roles that they will build on through their notable development.
You tack on McCartin's play at CHB, Mills through the middle, Hayward forward and back, Heeney's all around talent and the extraordinary impact of Hickey in his first year in red and white to find the depth building fast.
They now face Hawthorn off the bye and what was a woeful effort on this ground against Gold Coast. When you saw the Suns waltz out of the centre and take control for much of the match, you knew things were not going smoothly.
It also says something when Tom Mitchell is not dominating – especially against an inexperienced and depleted team like Gold Coast. There appears some cohesion is lacking and, with a few 'like' types through the centre and a forward pattern without a main target, that change is needed.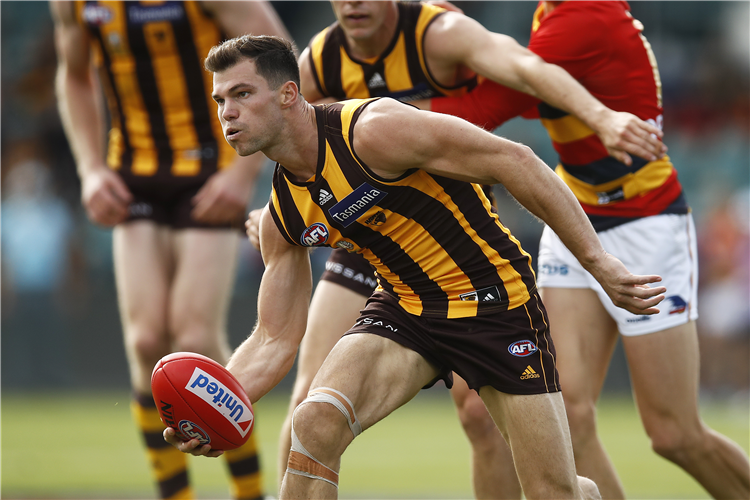 Injury has not helped their cause up to now with Sicily, Day and Grainger-Barras all part of their planned stability yet not being able to participate so far.
So for Friday night, could Sydney get Clarksoned again? It has happened before but usually with much better teams than this.
Rain has been prevalent during the week and that evens any game up. No doubt it will keep it tight and consider Sydney was lucky to escape against St Kilda and even to a lesser extent Carlton suggesting they aren't at full power right now.
With all the traffic on the SCG, expecting this will be a lower scoring affair and might come down to one team getting a little burst at some stage. That more likely is the Swans with maybe Papley or Heeney inspiring that or even some bloke in 23 wanting one more time to shine against the old mob.
Sydney to win but not by margins many would believe in a tough affair.
Match Selection: Sydney by 18 points
Suggested Bets: Total Points Under 157.5 @ $1.90