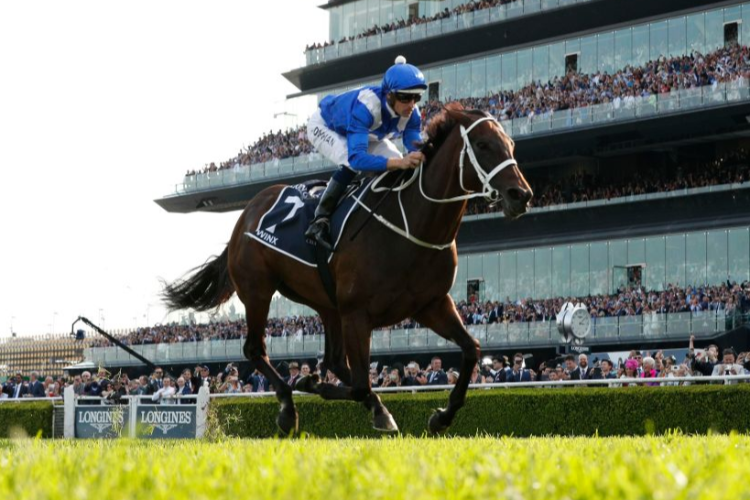 It seems that every year ratings nerds produce a list of top racehorses for the sole purpose of being met with the disgust and outrage of the racing masses who value more than just the measurement of a single result.
Intuitively race fans weigh any number of variables (consistency, longevity and the trophy cabinet being the obvious) that they consider important and arrive at an answer that probably does fit the word 'best' more closely than the lists compiled by 'gurus' (aka result translators) who end up being pilloried for poor definition rather than process.
One way for the much-maligned ratings nerds to avoid the wrath of the angry mob is to simply stop saying the ambiguous word 'best' and instead opt for 'best performed' or simply 'highest rated under the rules/axioms that my preferred model holds true'...
One other alternative that has been thrown up in some clever quarters has been to take into account a horse's full array of ratings from the season in question by running a Monte Carlo Simulation (or something similar) to arrive at a probablistic set of rankings.
For the 2018/19 season we have selected the most credible candidates for our Horse Of The Year by peak Timeform rating, eliminating internationally-trained 'raiders' who have returned home, and three-year-old colts who have been prematurely retired named The Autumn Sun. We also ran some heats to get to our final five. Those candidates are Winx, Santa Ana Lane, Happy Clapper, Hartnell and Avilius.
For each simulation one rating is selected at random from the array of each horse in the game and the highest rating is assigned a win. It is worth noting that in a race between our fab five Winx would receive a 2kg mares allowance but she isn't afforded that here as we are searching for a ranking based on performance rather than creating a mythical race. And we all know she hardly needs it...
After 100,000 simulations our 2018/19 Horse Of The Year standings are as follows:
Winx wins! Again... Winx always wins, but it is worth noting that she does so here despite not boasting the peak rating in the set. That belongs to Santa Ana Lane who ran to 130 when winning the TJ Smith. Winx's peak in the latest rating season was below past seasons at 129. Of course, under race conditions, and with her trusty mares allowance, this equates to 133 and her remarkable consistency (she ran between 126-129 in six of her eight starts in the latest season) means that she wins all the time.
A simple list of peak ratings won't do that consistency justice, but our simulations do, putting a big gap between her and Santa Ana Lane and rewarding Winx for her remarkable and unrivalled consistency at the top level. This answer, I suspect, will also sit much more comfortably with race fan intuition, and is likely to leave ratings nerds worldwide in less danger of being lashed with rotten tomatoes and abuse at the end of each racing year.