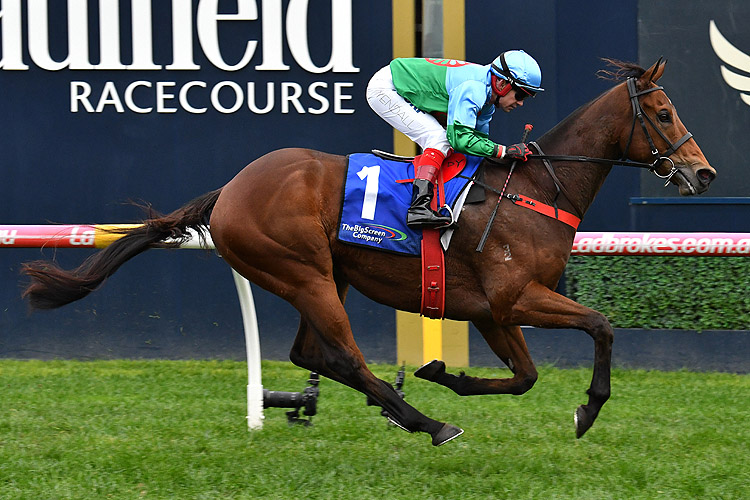 The new season hasn't started as yet, with a full month of winter still to face before the spring, but Scales Of Justice has already stamped himself one of the stars of the upcoming campaign with a blistering display in the Bletchingly Stakes.
Just twelve months ago another West Aussie, Vega Magic , blitzed the Bletchingly Stakes with a then record-equalling winning margin of three lengths. Vega Magic's Timeform rating of 124 was one of just three performances rated above 120 in the race's history.
That number is now four, with Scales Of Justice returning a rating of 121 on Saturday.
No horse has won the Bletchingly by as far and only two, Apache Cat (125) and Vega Magic having posted a better performance - in Timeform's view at least.
Scales Of Justice's Bletchingly Stakes-winning rating of 121 was only matched or bettered 66 times throughout the season and by just 34 other individual horses - eight of which were trained overseas.
Rule a line through the year's retirees and it's fair to say that Scales Of Justice currently sits within the top 20 horses in the country.
That said, a rating of 121 is probably not going to land a really big prize for Scales Of Justice. Santa Ana Lane , Pierata , Osborne Bulls and Nature Strip are all prowling about in the sprinting division with ratings ahead of Scales Of Justice, and while it's nice to work towards the top of the domestic ladder, recent years have shown that there will be an international flavour to the top end of town by the time the big prizes are being handed out.
But it's certainly reasonable to think that there could be more to come from Scales Of Justice despite being six years of age. A rating of 121 isn't a one-off spike, he's been here before, back in 2016. Injury has largely held him back since and perhaps that is what makes Saturday's Bletchingly win all the more impressive. Scales Of Justice went into Saturday having had two runs in the best part of 18 months. Very few would have gone to Caulfield expecting to see him at his top and most would have walked away thinking that there is more to come. There will need to be - but he's back in the game.
Scales Of Justice wasn't the only return to glory on the Caulfield card. While a little bit down the foodchain from Scales Of Justice, Tassie star Tshahitsi also overcame time on the sidelines over the past 18 months to recapture his best.
A return to his previous peak of 113 was backed up by the clock which pointed to him posting clearly the second best performance on the day. He did so with the benefit of both a 3kg claim and an advantageous steer from jockey Teo Nugent but he still had to be good enough to post a winning figure that has probably earned himself a crack at fellow Tasmanian Mystic Journey in the upcoming Lawrence.
Assuming her good health, he won't be troubling the 124-rated Mystic Journey there, but what Saturday did do was confirm himself back to his best. That puts him anywhere from third to fifth in a typical Lawrence and so he could certainly add something to the treasure trove set to sail home on the Spirit Of Tasmania on Saturday week.