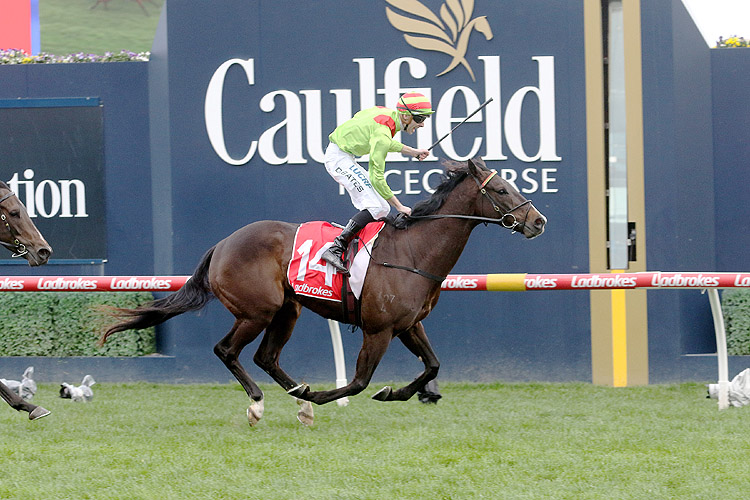 Begood Toya Mother is both terrific life advice and a high-quality racehorse. The latter is now rated 118 by Timeform after winning the 2019 Rupert Clarke Stakes and he is full value for that mark having won a strongly-run edition of the race.
The race was strongly-run more than it was strong, but a rating of 118 is on the high side for the modern Rupert Clarke, a race that has changed complexion in recent times.
In 1995 Our Maizcay became the first of a string of three-year-olds to win the then Vic Health Cup, posting a genuine Group 1 rating of 125+ which he backed up with interest when winning the Caulfield Guineas.
Encosta De Lago (124), Testa Rossa (126) and Exceed And Excel (125) all followed, posting big winning figures as three-year-olds, and Theatre (122), Redoute's Choice (125), Bel Esprit (124) and Alinghi (121) also posted high-class ratings despite being beaten in the race.
Unfortunately that competition was killed off, a plethora of options have since been put forward for C.V-padding three-year-olds and so, in 15 runnings of the Rupert Clarke since Alinghi and Charge Forward contested the race in 2004, just two from the classic generation have taken on the challenge.
All was not lost. The Rupert Clarke became the early spring destination for the not yet established but fast and improving four-year-old sprinter. Essentially what Australia does best. The likes of Toorak Toff, Moment Of Change, Rebel Dane and Stratum Star ran to ratings between 119 and 123 and Dissident, a genuine Group 1 horse, stopped by and posted a 127 in defeat.
But the program dilutes on. In the last three years just 10 of the 43 Rupert Clarke runners have been four-year-olds and the advent of more age-restricted races won't do competition any good. Unless new riches grow the pie - which isn't impossible - but it remains a concern worth some thought.
It's no easy task winning on the punt. Many do, but for most the mix of skill and luck would be heavily skewed to luck. Even the skilled will have losing periods, and for racing to hold the attention/interest/fandom of those losing (short term or long) it needs to provide good sport. Good competition.
Less can be more, but we digress... The 2019 Rupert Clarke certainly did provide good sport and the winners starred. Begood Toya Mother was fast and his rider Declan Bates was savvy.
Despite defeat, Begood Toya Mother flew around the Caulfield 1400m three weeks earlier in the Memsie run at weight-for-age, returning a rating that made him a handicapper's dream tumbling back to 52kgs in the Rupert Clarke.
The trick was to repeat the dose and let the more favourable circumstances turn the same performance into a better result. Bingo. Bates didn't overthink things early, he didn't overreact to a mid-race kamikaze from Iconoclasm, and he let Begood Toya Mother do what he does best - run fast.
Keep it simple stupid. Advice almost as sage as be good to your mother.