Verry Elleegant stole the show with an emphatic victory in the Group 1 Tancred Stakes (2400m), the third leg of a winning quartet for jockey James McDonald.
Her 4.3 length winning margin is the second widest recorded in the past two decades, only bettered by Jameka who put 6.5 lengths on Humidor in the 2017 renewal.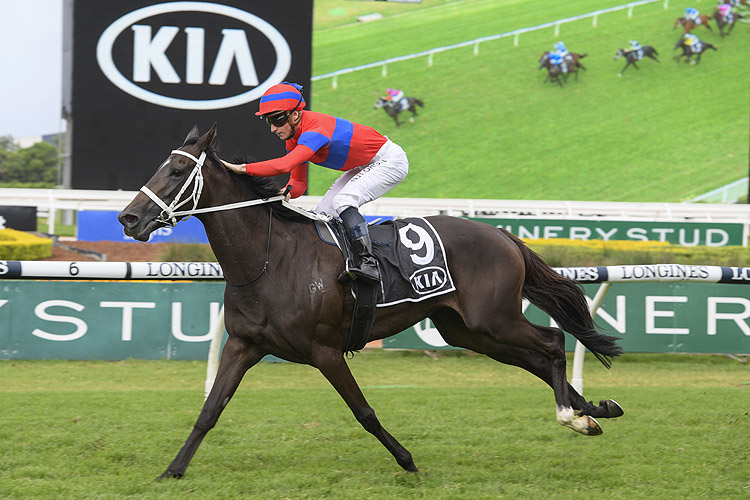 Shout The Bar continued her sharp rise through the grades when claiming the Vinery Stud Stakes (2000m) and in turn, providing jockey Adam Hyeronimus his first Group 1 success.
Quick Thinker enhanced his claims for this Saturday's Australian Derby by taking out the Group 2 Tulloch Stakes (2000m), a race the past three subsequent Derby winners took out before claiming the double a week late.
Vegadaze was too strong in the Group 3 Star Kingdom Stakes (1200m) however it was the first up effort of Group 1 winner and failed stallon Kementari off a generous spell which had people talking post race.
Race 1: Royal Celebration - Benchmark 88 3YO+ Handicap (1400m)
The unluckiest horse in Sydney finally broke his winning drought.
Royal Celebration has run to a Timeform rating of 98. That is miles off the best figures he produced as a three-year-old.
It's been 503 days since Royal Celebration won a race and today he returns to the winners circle for Ron Quinton @atc_races @racing_nsw

He was also @LizzieJelfs @NewgateFarm Pick of the Yard pic.twitter.com/FtYpJSyQIp

— Sky Racing (@SkyRacingAU) March 28, 2020
It's cruel some of the horses he's placed behind. The Autumn Sun, Gem Song, Yulong January and Invictus Salute.
Even this prep he has run well behind subsequent winners Vegadaze and Positive Peace.
There is a 1400m Benchmark 100 at Randwick in three weeks. He would be suited there and would carry no weight.
Surrey Thunder in fourth made a strong Australian debut. He's open to substantial improvement on that run based on his best UK figures. Something like the JRA Plate (2000m) on All Aged stakes day could be a nice race for him.
He profiles like an astute pick up for the Chris Waller stable.
Race 2: Holyfield - Group 3 Schweppervescence (1400m)
Tom Marquand stoked Holyfield up a long way from home. They pinched a break and held it well.
A peach of a ride from @TomMarquand aboard Holyfield as he took control of the race and proved too strong in the concluding stages @cmaherracing pic.twitter.com/Ii1oEt07nM

— Sky Racing (@SkyRacingAU) March 28, 2020
He ran to a Timeform rating of 111. The Champagne Stakes is next for him. The Mission in 2017 for Paul Perry was the last horse to claim the Schweppervescence/Champagne Stakes double.
Untamed in second produced a massive run first up at just his second career start, he put a big margin back to third. The son of Pierro profiles well for the Group 1 Champagne Stakes (1600m) at Randwick on April 18.
Team Snowden seemingly have the blueblood colt timed to the minute for the Champagne Stakes whereas it's probably more of an afterthought for a lot of his rivals coming out of say, the Golden Slipper and even the upcoming Sires' Produce Stakes.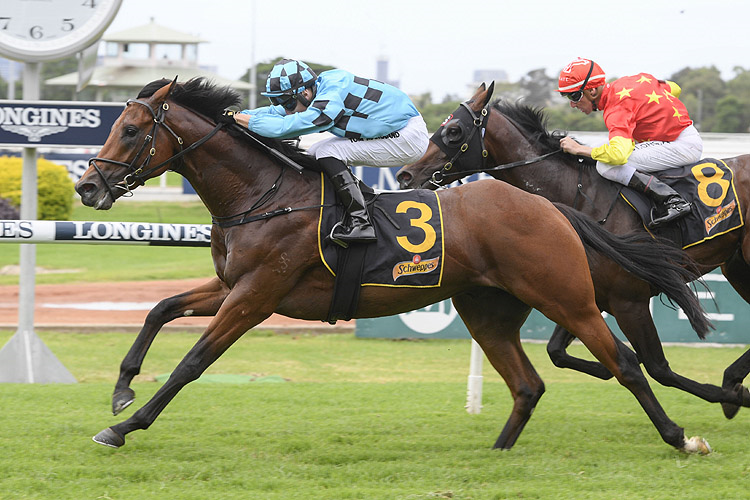 Race 3: Quick Thinker - Group 2 Tulloch Stakes (2000m)
Quick Thinker was extremely well placed on Saturday. He was a dual stakes winner taking on three-year-olds who had generally been racing at Benchmark level. That class edge was there for all to see.
Murray Baker and @ForsmanAndrew team up with fellow Kiwi @mcacajamez to take out the TAB Tulloch Stakes with Quick Thinker... Onwards to the Derby @atc_races pic.twitter.com/dbhMEfTdbD

— Sky Racing (@SkyRacingAU) March 28, 2020
The son of So You Think has run to a Timeform rating of 111, it's equal to the master Timeform rating he ran a fortnight earlier against Funstar and Probabeel which highlights how well he was placed on Saturday.
The OTI-raced colt is off to the Derby next. The last three winners of the Derby have come out of the Tulloch Stakes, Jon Snow, Levendi and Angel Of Truth.
On ratings, the Rosehill Guineas in theory should almost always be the dominant formline brought into the Australian Derby. The race has a far higher five year winning average than the Tulloch Stakes.
Each of the past three years though we've seen the Derby winner really springboard off their Tulloch Stakes win seven days earlier.
Master ratings however suggest Castelvecchio and Shadow Hero coming out of the Rosehill Guineas have a couple of lengths on Quick Thinker.
Expect a return to normality this Saturday with the Rosehill Guineas reaffirming it is the key Derby formline. Castelvecchio appears well on track to be the first winner of the Rosehill Guineas/Australian Derby double since Criterion in 2014.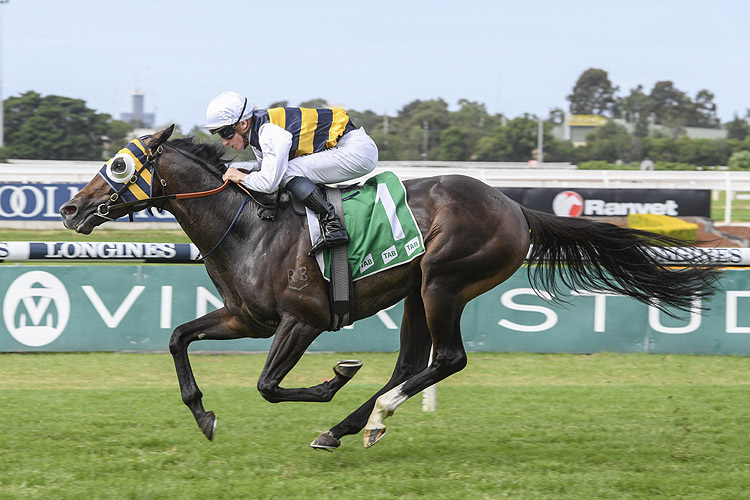 Race 4: Night's Watch - Group 3 Neville Sellwood (2000m)
Night's Watch was extremely well placed here under Set Weights plus Penalties. The UK import stayed along the fence and sustained his run.
An ice cold ride from @mcacajamez as he brings up a running double for @OTIRacing with Night's Watch winning the Neville Selwood @cwallerracing pic.twitter.com/OOsFEspTrJ

— Sky Racing (@SkyRacingAU) March 28, 2020
We've assessed the run with a Timeform rating of 101. This is lengths off his career peaks, the son of Redwood ran second in a Toorak Handicap last spring.
The JRA Cup in three weeks shapes as a suitable race. The gelding would be one of the class runners in the field and likely compress the weights. While he has accepted for the Doncaster Mile, the gelding would have to find substantial improvement within seven days to be a factor.
Aliferous in second added some more black type to her record.
Shadow Flight in third ran well above what his profile indicated he could. It's not often a horse with a Benchmark of 63 can place in a Group 3 which highlights the lack of depth in the race.
The problem is he's gone up 6.5kg on the Benchmark scale for the win. That's the equivalent of three wins yet they've only got $14k for it. Racing horses so far out of their grade like that is something of a double edged sword. Yes, they could run above themselves to net a Group win and big payday for connections however what we've seen with Shadow Flight on Saturday is a strong case against it.
Race 5: Vegadaze - Group 3 Star Kingdom Stakes (1200m)
We'd had a couple of weaker renewals of the Star Kingdom in recent years however this is something of a return to form for the race. Vegadaze has run to a Timeform rating of 110, it's still well below what he ran when second behind The Autumn Sun 12 months ago in the Hobartville.
A fit Vegadaze relishes the soft conditions to overcome a strong field and a returning Kementari in the Star Kingdom Stakes with @TomMarquand aboard @atc_races @CummingsRacing pic.twitter.com/1JLyCCPDy1

— Sky Racing (@SkyRacingAU) March 28, 2020
Anthony Cummings post race suggested 1400m is his optimum distance. With that mind, there isn't much left for him on the calendar this autumn besides the All Aged Stakes (1400m) at Randwick on April 18.
Brisbane would have been a good option for him. Something like the Stradbroke Handicap could have been ideal before Racing Queensland elected to call off their carnival. Malaguerra won this race in 2016 then won a BTC Cup, Jungle Edge won this race in 2017 and won a BRC Sprint.
Kementari in third is arguably the main talking point out of the TJ Smith Stakes. That was a big run first up after a year away. The son of Lonhro was finding the line well despite giving the first pair across the line 5.5kg on a testing track.
He should definitely go to the All Aged Stakes in three weeks. Backing him up in a TJ Smith this Saturday surely also has to be an option.
Meanwhile, his stablemate Manicure could take beating off that run returning to her own sex in the Group 2 Sapphire Stakes (1200m) at Randwick in two weeks.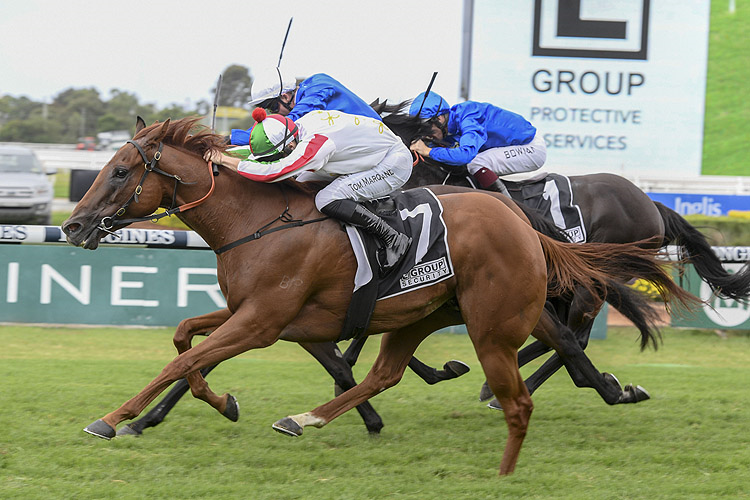 Race 6: Verry Elleegant - Group 1 Tancred Stakes (2400m)
That was pretty clinical. It was all over at the 300m.
Verry Elleegant has beaten some strong opposition and we've awarded her a Timeform rating of 123. It was the only overall time for the entire meeting run inside standard.
Verry Elleegant won the Vinery this time last year and returns as a 4-year-old mare to win the time-honoured
Tancred Stakes today @cwallerracing @mcacajamez makes it his third win of the race @atc_races pic.twitter.com/SOMFQ3DH0K

— Sky Racing (@SkyRacingAU) March 28, 2020
She's put over four lengths on her nearest rival Mustajeer. It's the second biggest winning margin of the Tancred Stakes in the past 20 years. Only Jameka in 2017 won by further.
We don't know yet if she is heading to the Queen Elizabeth. In the current climate, surely the inclination would be to send her there. The last horse to come out of a BMW and win the Queen Elizabeth was Dundeel in 2014.
The last horse to claim the Tancred Stakes/Queen Elizabeth double was Eremein in 2006.
Carif in fifth is looking like the weight horse for the Sydney Cup. He's got just 51.5kg on his back for the two mile feature where he would meet Mustajeer 5.5kg better at the weights.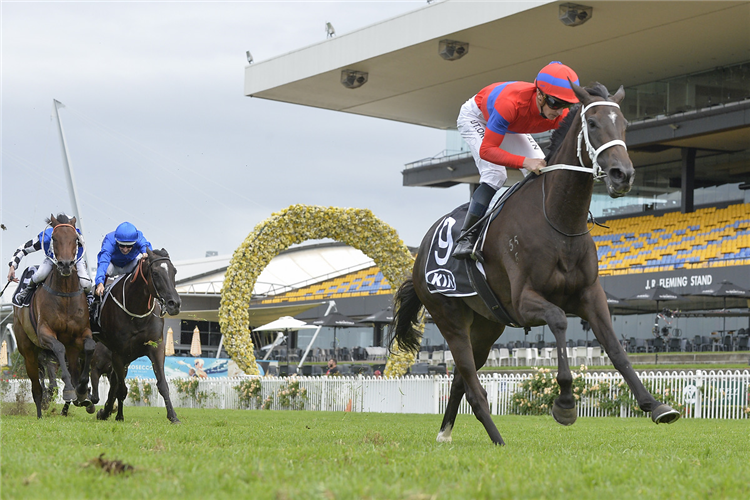 Race 7: Shout The Bar - Group 1 Vinery Stud Stakes (2000m)
Shout The Bar produced a classic, tough on pace Waterhouse-Bott performance and in doing so gave Adam Hyeronimus his maiden Group 1 success.
Shout The Bar was perfectly rated out in front by Adam Hyeronimus and beat a tough field in the @VineryStud Stakes.

Congratulations to Adam on his first G1 winner pic.twitter.com/27igF4AQfs

— Sky Racing (@SkyRacingAU) March 28, 2020
She's run to a Timeform rating of 111. It's below the five year winning average of the race but that's largely because Verry Elleegant won last year's Vinery Stud Stakes with a big figure.
Shout The Bar is off to the Australian Oaks next. Verry Elleegant claimed the Vinery Stud/Australian Oaks double last year.
At this stage runner up Probabeel still arguably deserves Oaks favouritism. She was hitting the line best of the first four and of them, she has the pedigree most indicative of a filly who can run out 2400m.
Funstar was fair in fourth. She was a shade keen and had to travel wide from a long way out. A drop back to the mile for the Legacy Stakes in two weeks might be the way to go. It will be interesting to see what way connections elect to head off what she produced over ten furlongs on Saturday.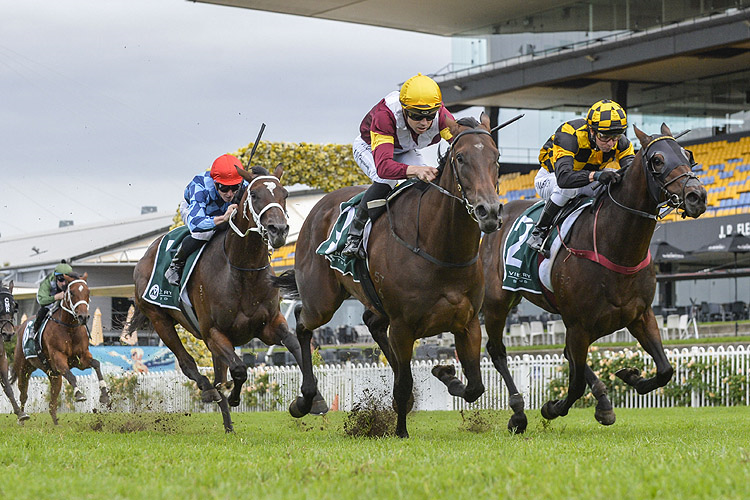 Race 8: Positive Peace - Group 2 Emancipation Stakes (1500m)
Positive Peace is a mare in form, simple as that. Saturday's Emancipation Stakes made it five straight wins now.
Positive Peace wins the the Emancipation Stakes paying $7.50 and makes it 5 wins in a row, stepping up significantly in class and proving she deserves to be there @BBakerRacing pic.twitter.com/jq7PgnuM78

— Sky Racing (@SkyRacingAU) March 28, 2020
She was dominant on Saturday and has run to a Timeform rating of 109.
They are deliberating now over whether they should head to the Coolmore Legacy Stakes (1600m) at Randwick in a fortnight.
The daughter of Stratum must improve sharply on her Saturday performance in what will be a far stronger race. She's going to be taking on some of the best mile mares in Australia there.
Positive Peace is potentially another big loser due to the abandonment of the Queensland Winter Carnival. Races such as the Dane Ripper Stakes and Tatt's Tiara late in the season may have proved ideal for her.
Race 9: Cascadian - Group 3 Doncaster Prelude (1500m)
You couldn't miss Cascadian's baldy white face weaving through the field and on Saturday has run to a Timeform rating of 115.
Surely ride of the day goes to @mcacajamez aboard Cascadian in the Doncaster Prelude @godolphin

Patiently ridden and gives J-Mac his fourth winner at Rosehill @atc_races pic.twitter.com/cqovGyww1m

— Sky Racing (@SkyRacingAU) March 28, 2020
It's somewhere close to his peak and is exempt from ballot in the Doncaster Mile now.
It's called the Doncaster Prelude. You'd think with a name like that it would be a strong form reference for the Doncaster Mile however it is actually terrible though. No horse in the last 25 years has won the Doncaster coming out of the prelude.
The George Ryder is generally the form line you want to have in your CV heading into the Doncaster.