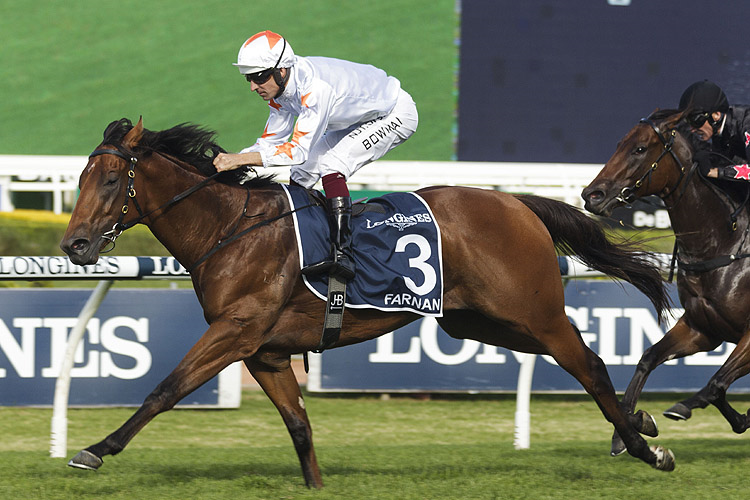 The season slowly winds down through July, a month where much of punters' attention is focused on bashing track managers for allowing it to rain and recapping the season that was.
Over the next few weeks that is what we will aim to do in these pages (recap the season, not bash track managers...) with a series of articles highlighting the champions of key categories through the lens of Timeform ratings.
At the end of last season we advocated using a more robust method than simply listing horses in order of peak rating - which you both can and should read by clicking here - and used random simulation to identify Winx as Timeform's Horse Of The Year. A bold discovery... How do these ratings gurus do it?!?!
Again we will use an array of ratings from those at the top of the handicap to crown a champion - starting this week with the two-year-olds.
We've followed the two-year-old scene throughout the season and often done so using this same method - as we did here following The Championships.
Since then Rothfire has stormed to a new peak, rated 117+, and sits second on the traditional list behind Champion 2yo Farnan, rated 122.
We ran this simulation when we recapped the JJ Atkins - which you can read here - and found Farnan as our Champion Two-Year-Old - and fairly decisively so as the results below highlight.

So Farnan is a clear-cut Champion Two-Year-Old and when we move our attention over to Champion Two-Year-Old Filly things are just as straightforward.

We hardly need to get technical to land on Away Game as the top filly in 2019/20. Traditional lists find the same result, with Away Game rated 114 ahead of the 110 rated Cellsabeel .
Cellsabeel's peak rating of 110 was only produced once, but it wins 15% of the 10,000 simulated races, which lands her in second narrowly ahead of Dame Giselle.
Dame Giselle, Personal and See You Soon are all rated 109 but Dame Giselle's consistency (she ran to 109 twice and broke 100 four times) makes her a clear cut third.
As we did following the JJ Atkins, we can display these probabilities as *rough* prices for a nice intuitive way for punters to look at a list such as this one.
Away Game $1.78; Cellsabeel $6.50; Dame Giselle $7.00; Personal $12.50; See You Soon $15.00.
Next week we will look at the three-year-olds and three-year-old fillies, hoping (for the sake of an entertaining article) for a slightly less obvious and more controversial result.