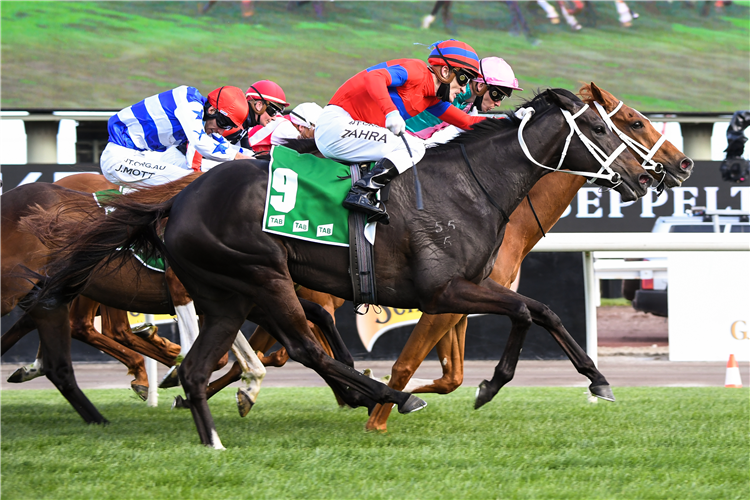 Verry Elleegant handed trainer Chris Waller a fifth Turnbull Stakes. That's a remarkable achievment as is, but what really sends it into 'gee wizz' areas is the fact that those five wins have come in the past six years and that, following Saturday, four of those five winners have been part of a Chris Waller-trained quinella. On Saturday he went one step better and made it a trifecta. 1-2-3 - Gee wizz...
We hardly need to write an article to tell you that Chris Waller is a great trainer. He's established that beyond contention through sheer weight of numbers and the Turnbull is a fine example of that.
The one number that a potential knocker would drag out is the strike rate. Strike rates are largely overplayed by punters and the press and it couldn't be better illustrated than on Saturday when running 1-2-3 in the Turnbull Stakes added more runners than it did winners to Chris Waller's record. Poor bit of training that Chris...
Similarly ROI (return on investment) or POT (profit on turnover) stats are afforded more importance/prominence than they deserve when it's not just what happened that matters but also how it happened. The pathway to the final ROI will make or break many. But before we roll right off onto a tangent on ergodicity and Kelly's fabulous formula let's return to Saturday's Turnbull and Verry Elleegant.
Verry Elleegant has now won two Group Ones this spring but she has done so with ratings well below her best. She ran to 114 in the Winx Stakes and 115 scrambling in on Saturday with a 111 sandwiched in between.
Four runs prior, back in the autumn, returned ratings of 120, 118+, 123 and 117. (Quickly ducking back to our point about strike rates - Verry Elleegant's strike rate this preparation is 66% v 20% in the autumn when she was running to a higher level. Which is the better piece of training? The answer is, as always, it depends.)
Many (most? (all?)) will put this down to the ground. Many (most? (all?)) of her best performances have come on soft ground or worse. Conditions were quick on Saturday, though that looks to have more to do with the wind than the ground. How much from column A and how much from column B? It doesn't really matter. Better to be generally right than precisely wrong they say.
What we can confidently say is that they finished fast in the Turnbull, with Verry Elleegant running her last 600m in 109.4% of her overall race speed. There was little resistance to speed in that home straight, and it's resistance that may be what matters to Verry Elleegant more than soft ground. Her asset is not speed, it is her ability to sustain her effort under pressure. That's the asset of all top racehorses - it's what we often hear labelled as 'class'.
Home in 33-and-change is a nice throwaway line but it means little outside the context of where it was achieved. Very basic horses zip up in 33-and-change under the cover of darkness at home. Far fewer are capable of doing it under race conditions, much less the business end of a Group One when anything less will come up short.
And so those precious few that possess this 'class' thrive when it is required. The tougher the better for those at the top end of town. Tiger Woods would beat you by further off the blacks at Torrey Pines than he would off the whites at your local pitch and putt.
And so Verry Elleegant heads on to something more like her Torrey Pines, the Caulfield Cup her reported next stop. The task there will be tougher, it will almost certainly be more genuinely run, and she will have to run to a higher level than she has done this spring if she is going to win a sixth Group One. But she's good enough, she's proven as much in the past, and it's the harder test, not the softer ground, that can draw the best out of her.
The big races of the spring need star power and Verry Elleegant is ready to bring that to the Caulfield Cup.