Timeform Preview - The Everest 2020
Saturday's Everest has assembled the best sprinters we have to offer and while it is unfortunate to see Farnan withdrawn, there is nowhere to hide in this field.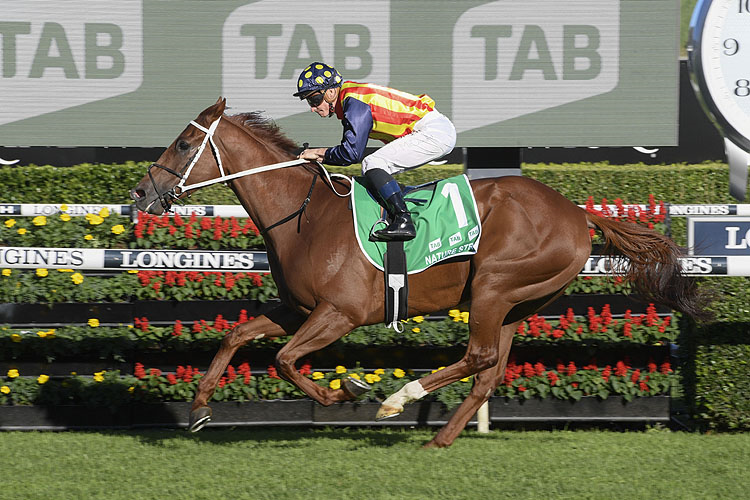 The Chris Waller trained Nature Strip boasts the highest Timeform rating of the field, rated 129 when winning the Group 1 TJ Smith Stakes earlier this year.
His two runs back have been well below that mark, though he had clear excuses when failing in the Premiere.
Most horses would be written off after such performances, but then that's when Nature Strip tends to do his best work.
Of his four Group 1 victories, two have come off flops, certainly not your conventional lead ups.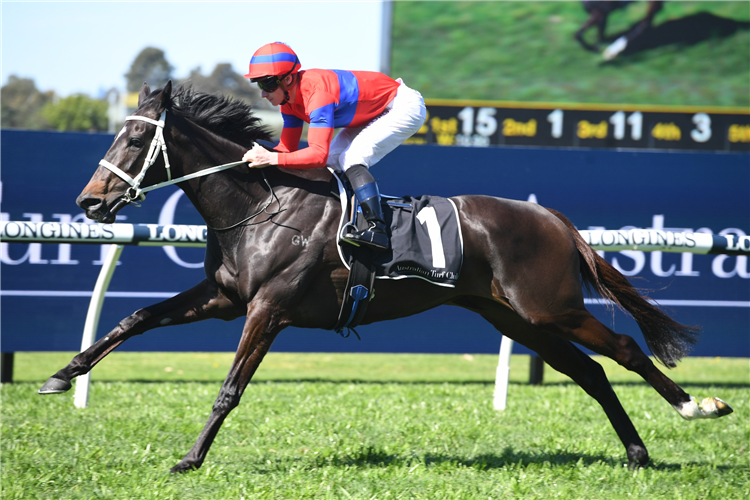 Nature Strip can be seen as flaky or unreliable, one side of the coin he is very hot, the other not so much, at three of his last six starts he has run between 128-129.
He is certainly beatable, but when he's hot, he's very hot.
His best is nothing short of elite and anywhere near that mark on Saturday and he is sure to take plenty of beating.
That's what separates him for the rest, he can run to a level that the majority can't.
It is a bit of leap of faith that he will get back to his best on Saturday, however at least you know he can get there.
The James Cummings trained Bivouac has only won one of his last eight starts, but that one win was very special and certainly highlighted his talent, when winning the Newmarket with ease.
He returned a Timeform rating of 127 and did it off a very similar platform/set up to what he faces on Saturday.
Bivouac ran 117 in the Oakleigh Plate first up before elevating sharply in the Newmarket, no doubt James Cummings is hoping he can do the same on Saturday.
Like Nature Strip, that peak performance of 127 puts him into rare territory where a majority of his rivals can't reach.
If back to that level on Saturday, he will no doubt be in the finish.
The Gordon Richards trained Gytrash has only missed the money once in 20 starts, including nine wins, two of which he beat home Nature Strip.
Rated 123 by Timeform, he was back as good as ever when winning the Concorde Stakes, not a bad effort his first attempt left-handed.
He has improved with every preparation and looks on-track to return a new career peak on Saturday.
Kept fresh, he heads into the Everest with six weeks between runs, a ploy Richards has done twice, placing on both occasions.
He notably produced him off 29 days to win the R N Irwin Stakes last preparation, beating Sunlight and returning a Timeform rating of 121.
The jump from 1000m to 1200m is never easy, but this has always been the long term plan and judging by his first up win, they know how to get him right.
The Les Bridge trained Classique Legend was very good first up, before game in defeat last start when he didn't have a lot of luck.
Rated 121 by Timeform, he has to go to a new level on Saturday, but this has always been his Grand Final and he appears to be tracking well.
He ran a close sixth in this race last year and now finds himself as the favourite a year on.
To this point he lacks the big peak performance of the above, however with even luck you get the feeling he can raise the bar on Saturday.
The James Cummings trained Trekking appears the forgotten horse in the race.
He returned in good order when not favoured in the Moir and notably beat both Gytrash and Behemoth in the Goodwood earlier this year.
Trekking ran third in this race last year and if able to produce his peak Timeform rating of 123, they'll certainly know he's there.
Timeform Preview – Caulfield Cup
Verry Elleegant is out to become the first mare older than four to win the Caulfield Cup since Mannerism back in 1992.
Since then 32 older mares have tried and failed. But it's hardly doom and gloom for Verry Elleegant who has a far more important statistic in her corner – she is faster than all 32.
That may be unfair to Secret Admirer , the one on that list of 32 that has a rating to match the 123-rated Verry Elleegant, but the it is safe to say that the older mares would have a far better recent record in the race if they were all as good as Verry Elleegant.
That 32 have an average Timeform rating of 114 – nine all important pounds shy of where Verry Elleegant currently sits at 123, and it is key that Verry Elleegant's peak came over the Caulfield Cup trip when she routed the field in the Tancred Stakes over 2400m in the autumn.
Since then she has added two more Group Ones to her haul, the Winx Stakes over 1400m and the Turnbull over 2000m, showing great versatility in regard to not only trip but the going and race shapes.
The form pattern for Verry Elleegant makes for interesting ready.
Each of her two previous 2400m victories have been achieved at her fourth run back from a spell - the same state for her Caulfield Cup run.
In fact, her two Autumn campaigns have perfectly mirrored her Spring campaign to date, 1400m first up, then 1600m followed by 2000m before tackling 2400m, but it is significant that she produced a peak Timeform rating in that state last preparation.
There has always been the view that Verry Elleegant's Spring ratings profile is not to the same level as her Autumn profile, or she needs a rain affected track to produce peak ratings.
However, her record does not support either concern as her hard fought Turnbull Stakes win demonstrates.
The Turnbull has been the key springboard for locals into the Caulfield Cup, Sky Heights, Northerly and Elvstroem all doing that double, and as an Oaks winner Verry Elleegant seems to tick a lot of the profile boxes heading to the race – not least the fact that she is a genuine star.
The major hurdle for the older mares is the handicapper. They have been around and showed the handicapper their wares. Four-year-old fillies have won the race four times since Mannerism and run well on several other occasions. They are less exposed and get in well.
And this is the task that faces Verry Elleegant – she gets her a year late, and with a well exposed CV.
Thankfully for her, she has not been harshly treated and she has come into the race winning but without having to be at her absolute top. There is more to come, and the stage looks well set for her on Saturday.
Standing in her way is a strong international Group headed by a Derby (THE Derby) winner Anthony Van Dyck – a son of the great Galileo from a good Australian family and trained by the most powerful stable in the world.
There is a bit to like. He tops the weights but with good reason. He has thrown up the odd shocker in his eight runs since the Derby but he has run some cracking races in that time too.
He was able to take down Stradivarius at Longchamp last time, benefitting from setting a very slow tempo and stitching the stamina-heavy Stradavarius for pace, but he can go off a strong gallop as well with his best performance this season coming in track record time in the Coronation Cup behind the big blue-jacketed monster Ghaaiyath at Newmarket.
Again, he had Stradivarius in his back pocket there, too good for him, and behind the high class first three a solid field was left spreadeagled over the Rowley Mile.
A quick glance at the record books reveals that since the Caulfield Cup became a Pattern recognised Group One race in 1979, no horse has carried 58.5kg to victory – two have tried Sydeston (11th in 1991) and Hayai (15th in 1984) – both were attempting back to back Caulfield Cup wins.
It is of interest that 58kgs is the highest winning weight in that time while the highest weight carried in a Caulfield Cup was 60kg by the great Kingston Town when third in 1980.
Since 2000, three winners have carried 58kgs to win from eight runners but since 1979, just four horses have achieved that feat – Ming Dynasty (1980), Northerly (2002), Dunaden (2012) and Admire Rakti (2014).
So while Anthony Van Dyck comes here with a red-hot piece of form that leaps off the page going into a Caulfield Cup – the history of weight carrying records is a slight dampener.
Also coming across from Ireland is the Australian owned, and Joseph O'Brien trained, Buckhurst who looks to have been aimed at the Cups from the start of 2020 – perhaps further back than that.
Buckhurst doesn't have the form, talent or star power of Anthony Van Dyck but what he does have his 3.5kgs less and a profile that says he has been set to peak here and now.
After winning a pair of Curragh Group Threes last season, Buckhurst out sprinted Sir Dragonet to land a third Group Three at the Curragh, sprinting well off a crawl in a field of just three. His place in Cups fields was pretty much assured at that point.
He was below form in the Tattersall's Gold Cup at the same track before heading to Leopardstown and running in a very competitive Group Three up on Irish Champions Day.
Up to the Caulfield Cup trip, Buckhurst was taken a long way back, allowed to find his feet and stay on well late in the piece without really being given a chance to get involved. It was a nice prep run for Melbourne and leaves him with plenty more to offer straight off the plane.
As an aside the history of overseas horses running first up at 2400m in Australia is exceptional, and it is a record not just confined to the Caulfield Cup, but also extends to their records in the Herbert Power and Geelong Cups.
For Example, In the last 10 years when international runners have contested the Caulfield Cup at their first Australian run they have won four times (Mer De Glace (2019), Best Solution (2018), Admire Rakti (2014), Dunaden (2012) and three placings (Scottish 2nd – 2016), Trip To Paris 2nd – 2015) and Dandino (2nd – 2013).
This is indeed a powerful statistic for not only Anthony Van Dyck and Buckhurst but for the other overseas runners racing fresh up, Dashing Willoughby, Prince Of Arran and True Self.
The local defence includes a couple of other good chances from behind Verry Elleegant in the Turnbull.
Dalasan was about as good as any in that Turnbull and he saw out the longer trip well enough in the South Australian Derby behind Russian Camelot.
As a four-year-old, rated 119 and down in the weights, he profiles like a typical Australian Caulfield Cup winner. Southern Speed won the race for the same stable, and with the same weight, rated 118 in 2011.
The race has evolved a bit in recent times but there is still a place for a horse like Dalasan. Last year we saw Vow And Declare, a four-year-old rated 117 with 52.5kgs, run second in the race before going on to win the Melbourne Cup.
Through the same lead ups, and having run fairly similar races, Master Of Wine must also have a good hope. He has been slowly building towards the Caulfield Cup this preparation, posting back to back 116 ratings, and looks poised to return to at least his 119 peak from the autumn.
That peak came on testing ground (and he would no doubt like the rain to hit Caulfield) and saw him rout the Ebor winner Mustajeer impressively. At that point he was the Caulfield Cup favourite and he has done little since then to harm his chances of winning the Heath's richest prize.