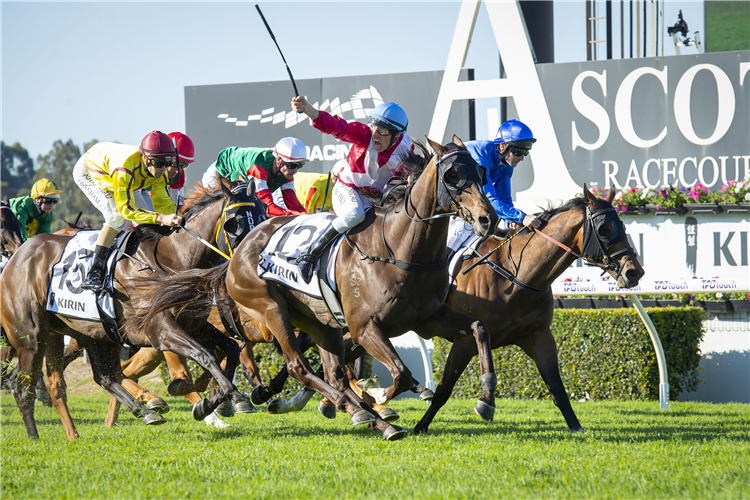 The combination of Team Williams and William Pike brought up their third straight Railway Stakes on Saturday with Inspirational Girl winning easily in the mile feature.
In a similar mold to stablemate Galaxy Star who won in 2018, five-year-old Inspirational Girl brought up her ninth win in just 11 starts, continuing her upward spiral this time in.
Galaxy Star won the race as a six-year-old at her thirteenth start, she had been beaten just three times prior.
Such is the case with the Bob Peters' army, he is often not one to rush them, slowly bringing them along.
This allows them to not only make natural progression, but it also gives them time to master their craft.
Neither Galaxy Star or Inspirational Girl lined up in the 3YO features, they were both allowed to build their record through restricted company.
The same can't be said for Regal Power, he won the WA Derby before coming back later in the year to win the Railway, he won it at his 15th start.
Team Williams just so often gets it right with their horses, emphasised in their strike rate with last start winners (32%), they continue to place their horses to advantage.
They know which ones to push and which ones to hold back, their record is remarkable.
Often the hardest part about assessing their runners is due to the nature at which they are ridden (back), as it can conceal their talent, as they don't get fully exposed in the often slowly run restricted races.
Race sectionals often point to them being much better than the bare form, though slow races are hard to get too excited about.
Inspirational Girl falls right into this boat, her record was building nicely, though it was her win in the Asian Beau Stakes which really confirmed her talent.
She only won narrowly, but sectionals pointed to her being far the superior and she confirmed that notion on Saturday.
Rated 105 in the lead up, she returned a figure of a 115 on Saturday, equalling the mark of Galaxy Star.
Star galloper Luckygray remains the benchmark rated 121 when winning on 2013, while Scales Of Justice sits second rated 118 in 2016.
On raw times Inspirational Girl produced the second fastest mile at Ascot this century, running 1:33.79. In the last 35 years only a handful of horses have broken the 1:34 mark.
When adjusting for the conditions on the day, she produced a Time figure of 108, the best we've seen in the Railway in recent times.
At just her third attempt at the mile she assaulted the clock and should be even better over further, being by Reliable Man.
She is still untapped and would be the stables' best since Arcadia Queen, Regal Power for instance was rated 115 prior to heading East and winning the All-Star Mile earlier this year.
The Group 1 Kingston Town Classic remains her next target and while a step up to weight-for-age, she is clearly the horse to beat.
She is expected to build on that 115 mark, though whether she can the scale the heights produced by Arcadia Queen in 2018 (rated 121), remains to be seen, however it is not out of the question.
Her biggest threat is likely to be a three-year-old, though they are trending below what we have seen in the last five years.
Stablemate Western Empire looks the pick of them coming out of the WA Guineas, though being still a maiden, he may not gain a spot in the field.
Rated 103, he still has a big hill to climb, but looks highly promising.