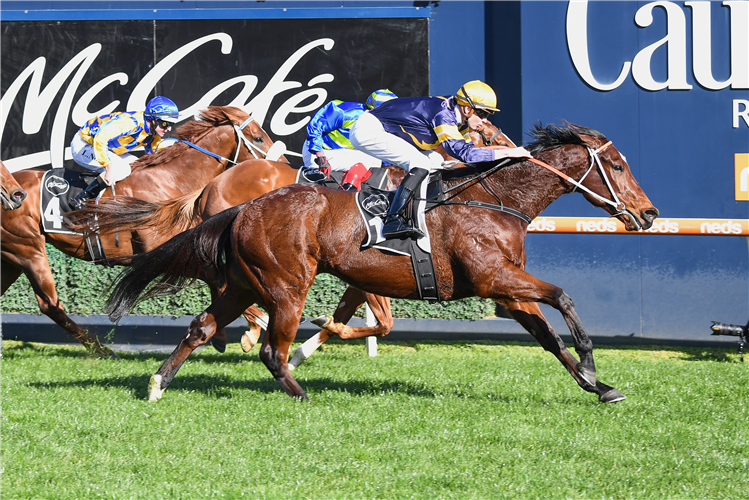 Three horses went to Caulfield rated 122 by Timeform on Saturday. All three won. Masked Crusader, Probabeel and Behemoth set the Spring Carnival alight in a two-hour blitz on the Heath.
Masked Crusader went method and produced an outstanding portrayal of Chautauqua; a horse that he is bound to draw comparison with.
Of course, Chautauqua springs to mind more readily than countless other high-class sprinters because he ran under the same colours for the same stable. It's a cheap comparison. But the similarities run a little bit deeper than the superficial.
Masked Crusader was having his 13th start on the weekend. After a dozen runs he had been a boom horse, a bust horse, and a boom horse again. A winner of five of his first twelve with a Timeform rating of 122+.
Chautauqua won his 13th start and he did so having ridden the boom-bust rollercoaster himself. He was a winner of five of his first twelve starts, identical to Masked Crusader, with a Timeform rating of 127 a bit ahead.
That 127 came at start number 10 for Chautauqua and it was around that point that the boom-bust cycle levelled into a sustained bull market. Start 13 began a 10-run streak that included seven wins, five at Group One level, and a ratings series of: 125-122-122-120-127-124-127-127-127-125. Really, really good.
Masked Crusader is already a Group One winner, something the Grey Flash couldn't boast at this point, but he hasn't had to be quite as good to achieve it. That score would have been different had Chautauqua been running at Portland Sky instead of Terravista!
But when he did achieve it is interesting. Start 10. A rating of 122 which he backed up in the TJ and may have backed up again in the All Aged had he settled in the same postcode as where the race was unfolding. But hey, at least he didn't sit three wide, it might have cost him the race...
Masked Crusader ran to a rating of 117+ on Saturday, 5lbs below that 122-rated best, but this could be open to translation error. Ratings are essentially results translated into another language and, like language, a rating can mean different things in different contexts.
The case of Masked Crusader and his 117+ isn't quite Mokusatsu1 but it requires some translation.
Had Masked Crusader used his energy more efficiently on Saturday he would have won by further - quite a bit further - and in the context of that, 117+ can be read as "125 here we come!"
Comparisons with Chautauqua are premature, of course, but they are inevitable and drawing aggressive conclusions from insufficent information is what punters, investors and forecasters are tasked with every day.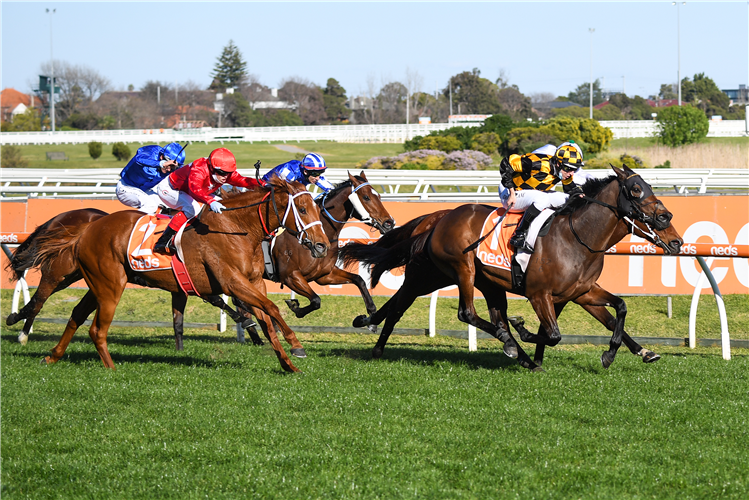 Next up was Probabeel. The Kiwi star also ran her race in a manner that masked her superiority over lesser horses but there isn't as much danger of this being lost in translation.
Probabeel's winning rating of 110 is a pretty good representation of what she produced on the day. The 'how' largely matches the 'what' and what Probabeel produces first up tends to be fairly similar.
Ignoring her debut, Probabeel's fresh form reads: 107-104-113-113-110 and she has followed those runs with three wins, two at Group One level, and ratings of: 113-111-115-122-?
Probabeel did a bit too much running late on to really maximise her margin over the Cockram field and that was largely down to the leader, Diamonds Inthe Sky, being given a perfect ride in defeat under Brett Prebble.
Alas, optimising losers doesn't grab headlines. To the victor go the spoils of attention and to turn good rides into winning rides jockeys need opportunities. Prebble got that in the Memsie and he made the most of it.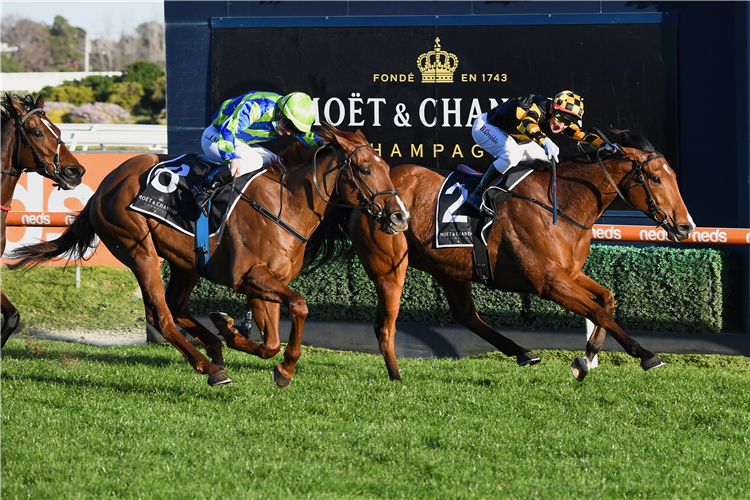 Behemoth is now four from five at 1400m. Three of those have come around Caulfield which - handily for him - hosts more (essentially identical) Group Ones over its 1400m course than Goodwood or York hold over their globally recognised carnivals respectively. It's not a bad idea to be a good Caulfield 1400m horse!
Prebble got things pretty right on Behemoth as well and his comments post race were interesting given the result largely backed up his suggestion that Behemoth felt like he was running on empty late and might come right on for the run.
A rating of 120 is a bit below the pair of 122 ratings he produced to win the Memsie and Rupert Clarke in 2020 and it looks a slightly shaky 120. In translates closer to "he might have found his race there" than "125 here we come."
So high praise for a rating of 117 and cold water for a rating of 120. Behemoth beat Aegon, Inspirational Girl and Colette by further (in lengths) than Masked Crusader beat Kalkarni Royale!
This is true, but a length can mean different things in different contexts. Lengths require translation.
1 - The story of Mokusatsu is worth reading - Mokusatsu: One word, two lessons.