Type atleast three letters to find.
Australia - NSW | RACE COURSE GUIDE
550Km South-West of Sydney

PO Box 502, Lavington, NSW 2641Ph. (02) 6025 1333 Fax (02) 6040 1012
Albury Racecourse conducts racing at Albury racecourse and boasts a history spanning more than 170 years.
Albury racecourse is one of the most spacious in NSW, with a circumference of 2100 metres and a homn straight of 400 metres. It ranges in width from 25 metres to 30 metres with a slight uphill rise in the home straight.
A new sand training track was built in 2009 and the course proper underwent major renovation work in 2016 that included a new starting chutes, cambering, drainage and turf.
The course is 3km from the Albury CBD and is located opposite Albury Airport that is serviced daily by all major regional airlines from Sydney and Melbourne. Being on the NSW/Victoria border Albury is only three horse by road from Melbourne.

The first grandstand at Albury racecourse was built in 1902 and was replaced by the current grandstand in 1974. New administration offices, jockey and stewards rooms, bars and other facilities have been built since 1980.
The first race meeting was held in Albury in 1840 and it is believed the silver trophy presented to winner of the 1845 Albury Cup was the first time a cup trophy was presented to the winner of an Australian horse race.
The Albury Jockey Club was formed in 1855 and was replaced in 1865 by the Albury Turf Club following the grant of 141 acres that is the site of the current racecourse..
The ATC was replaced in 1881 by the Albury Racing Club that continues to administer racing in Albury to this day.
The Albury Gold Cup, held in March, was elevated to Listed Race status in 2012. It is one of the most popular country racing events in Australia, attracting crowds of up to 20,000.
A crowd of 20,117 attended the 2008 Albury Gold Cup, a record for a NSW country race meeting.
Albury Racing Club conducts more than 20 race meetings each year that draw many horses, trainers and jockeys from both NSW and Victoria.
The Albury racecourse facilities are popular venues on non racedays for weddings, corporate events, trade shows, Christmas parties and social events.

Last 12 Meetings
| Date | SOT | Rails | Races | Runners |
| --- | --- | --- | --- | --- |
| 18 APR 2019 | R1 - R8 GOOD | True Entire Course. (Pent: 4.67). | 8 | 96 |
| 21 MAR 2019 | R1 - R7 GOOD | True Entire Course. (Pent: 5.49). | 7 | 80 |
| 23 FEB 2019 | R1 - R8 GOOD | True Entire. (Pent: 4.58). | 8 | 102 |
| 08 FEB 2019 | R1 - R8 GOOD | Out 3m 1100m - 400m. True the remainder. (Pent: 4.41). | 8 | 85 |
| 05 JAN 2019 | R1 - R7 SOFT | Out 3m 1100m - 400m. | 7 | 66 |
| 15 DEC 2018 | R1 - R7 SOFT | True. | 7 | 77 |
| 08 DEC 2018 | R1 - R6 FIRM | True. | 6 | 60 |
| 08 NOV 2018 | R1 - R7 SOFT | Out 4m 1750m-1500m; Out 4m 1000m-400m; True the Remainder. | 7 | 74 |
| 06 NOV 2018 | R1 - R5 SOFT | Out 4m 1750m-1500m. Out 4m 1000m-400m. True Remainder. | 5 | 23 |
| 27 OCT 2018 | R1 - R7 GOOD | True. | 7 | 75 |
| 13 OCT 2018 | R1 - R7 GOOD | True. | 7 | 91 |
| 21 AUG 2018 | R1 - R7 HEAVY | 1800m-1500m Out 6, 1400-1000mOut 5, 1000m-350m Out 8 with cutaway, remainder true. | 7 | 64 |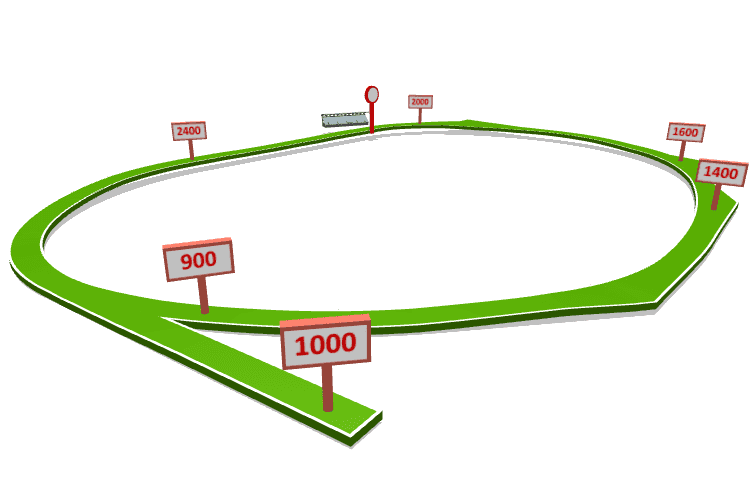 Related News