Type atleast three letters to find.
Australia - NSW | RACE COURSE GUIDE
760Km North of Sydney

PO Box 141, Ballina, NSW 2478Ph. (02) 6686 2603 Fax (02) 6686 7925
Ballina racecourse is the home of the Ballina Jockey Club, a major race club located on the NSW north coast.
Ballina and its surrounds has a population of more than 40,000 and is located on the Pacific Highway between Grafton and the NSW/Queensland border. Ballina is one hour by road south of the Gold Coast and is serviced daily by regional airlines from Sydney and Brisbane.
Ballina racecourse is located 2km from the town centre and has hosted racing for more than 120 years. The land for the racecourse was granted in 1888, racing began in the 1890s and the Ballina Turf Club, the first of many clubs to use the course, was formed in 1900.
The current Ballina Jockey Club has been the sole tenant of the racecourse since it was formed in 1950.
Ballina racecourse is a tight turning track of 1600 metres circumference, 20 metres wide with a home straight of 350 metres.
Ballina is also a major regional training centre. The course supports more 200 horses in training with local trainers.
The training facilities at Ballina racecourse include a B grass and sand track.
Ballina Jockey Club conducts 18 race meetings annually at Ballina racecourse with the highlight being the Ballina Cup in September.
Last 12 Meetings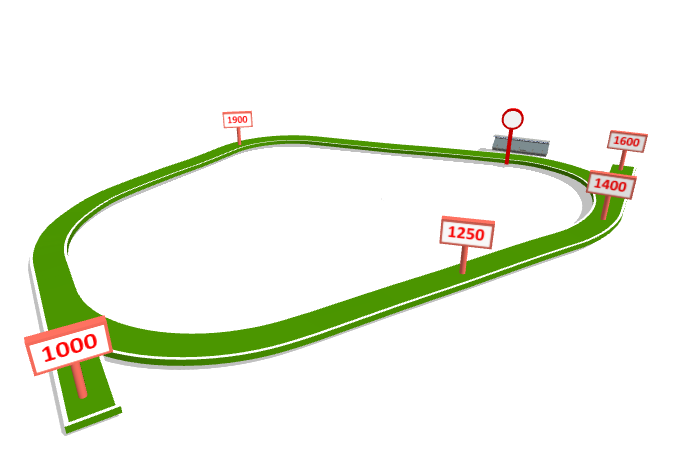 Related News