Type atleast three letters to find.
Australia - NSW | RACE COURSE GUIDE
210Km West of Sydney

PO Box 105, Bathurst, NSW 2795 Ph. (02) 6331 2719 Fax (02) 6331 5224
Bathurst racecourse is the home of Bathurst Thoroughbred Racing, a major race club located 200 kilometres west of Sydney.
Bathurst is a city of almost 40,000 and is located on the Great Western Highway between Lithgow and Orange. It was the first township established west of the Blue Mountains in 1810 and is serviced daily by regional airlines from Sydney.
Bathurst racecourse was built in 1946 on its present site at Tyers Park, approximately 5km from the city centre.
Bathurst racecourse is a symmetrical track with a circumference of 1598 metres and home straight of 380 metres. The track features a downhill back straight of 1000m from the 1400m startinhjg chute to the home turn before runners face an uphill straight.
Bathurst racecourse was upgraded to a regional training centre in 1991 and is the key racing and training centre in the NSW central districts. The training facilities include an inside grass training track, cinders and tracks and a jogging track.
A new grandstand was built in the 1990s.
The tradition of Bathurst racing goes back to the 1800s. The 1866 Melbourne Cup winner The Barb was stabled and trained by John Tait at Bathurst on Stephens Lane only 1.5km from the current track while the revered champion Tulloch was owned by the Hayley family from Bathurst and stood at their local stud when he retired from racing.
Bathurst Thoroughbred Racing was formed in 2011 after the failed merger of Bathurst Turf Club and Orange Jockey Club came together as the Golden West Race Club in 2005. Bathurst Turf Club had previously conducted racing at Tyers Park for more than 50 years.
BTR hosts 12 meetings per year with the highlights being the Soldiers Saddle run on Anzac Day in April and the Bathurst Cup in February.
Last 12 Meetings
Date
SOT
Rails
Races
Runners
17 MAR 2019

R1 - R8 GOOD

True. (Pent: 4.48).
8
89
26 FEB 2019

R1 - R7 GOOD

Out 2m 1200 to 350m. where cutaway applies. (Pent: 4.22).
7
66
29 JAN 2019

R1 - R5 SOFT

|

R3 - R7 GOOD

True. (Pent: 5.71).
7
74
22 DEC 2018

R1 - R6 GOOD

True. (Pent: 5.11).
6
45
17 NOV 2018

R1 - R6 GOOD

True.
6
66
26 OCT 2018

R1 - R8 GOOD

True. (Pent: 4.29).
8
68
24 SEP 2018

R1 - R7 GOOD

Out 2m 1200m to 350m. where cutaway applies. (Pent: 3.74).
7
66
17 AUG 2018

R1 - R8 GOOD

Out 2m 1200 to 350m. where cutaway applies. (Pent: 4.32).
8
84
30 JUL 2018

R1 - R7 SOFT

True. (Pent: 4.36).
7
66
03 JUN 2018

R1 - R2 GOOD

|

R3 - R7 SOFT

True. (Pent: 4.81).
7
68
25 APR 2018

R1 - R7 GOOD

True. (Pent: 4.66).
7
62
20 MAR 2018

R1 - R7 GOOD

Out 1.5m 1200m-350m. where cutaway applies. (Pent: 4.73).
7
56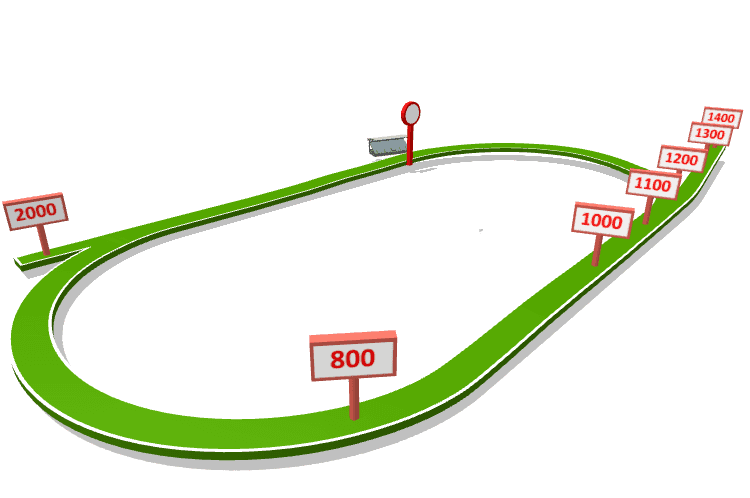 Related News