Type atleast three letters to find.
Australia - WA | RACE COURSE GUIDE
6km East of Perth city centre

Victoria Park DriveBurswood, WA 6100 Telephone: (08) 9470 8222 Race day
Belmont Park racecourse is Perth's winter racing venue, hosting weekly race meetings between the months of May and October.
Belmont Park is located at Burswood, 6km from the Perth CBD on the banks of the Swan River and is adjacent to Perth's new football and sports stadium that will open in 2018.
Racing at Belmont Park began more than 120 years ago and was also the site of Western Australia's first harness race meeting in 1910. The Western Australian Trotting Association continued to conduct race meetings at Belmont Park and Claremont Showgrounds until harness racing commenced at Gloucester Park in 1913.
Belmont Park racecourse was also the site of the first aeroplane flight in Western Australia in 1911. The racecourse served as Perth's first regular landing area until a more suitable site was found in 1919.

Belmont Park racecourse has a circumference of 1699 metres with the home straight measuring 333 metres. The course proper is 36.5 metres wide.
Belmont Park is an over shaped course with sweeping turns and starting chutes for races over 1400m, 1650 and 2400m. The 1400m and 2400m starts provide long straight runs to the first turn and barriers at most starts are of little importance.
Belmont Park racecourse is renowned as a fine wet weather track due to excellent drainage that rarely sees a winter meeting lost due to the weather.
The winter carnival at Belmont Park features several Group races including the Roma Cup, Belmont Sprint, Hyperion Stakes and Strickland Stakes.
Belmont Park racecourse is serviced by rail with a shuttle bus service from the rail station to the course entrance on race days.

Last 12 Meetings
| Date | SOT | Rails | Races | Runners |
| --- | --- | --- | --- | --- |
| 10 OCT 2018 | R1 - R7 GOOD | Out 5m. (Pent: 6.5). | 7 | 84 |
| 06 OCT 2018 | R1 - R8 GOOD | Rail is at the inside position. (Pent: 6.4). | 8 | 73 |
| 29 SEP 2018 | R1 - R8 GOOD | Out 9m. (Pent: 6.4). | 8 | 81 |
| 26 SEP 2018 | R1 - R8 GOOD | Out 15m. (Pent: 6.4). | 8 | 80 |
| 22 SEP 2018 | R1 - R8 GOOD | Out 6m. (Pent: 6.4). | 8 | 70 |
| 19 SEP 2018 | R1 - R9 GOOD | Out 14m. (Pent: 6.4). | 9 | 95 |
| 15 SEP 2018 | R1 - R8 GOOD | Out 3m. (Pent: 6.4). | 8 | 78 |
| 12 SEP 2018 | R1 - R8 GOOD | Out 19m. CUTAWAY IN THE STRAIGHT. (Pent: 6.4). | 8 | 73 |
| 08 SEP 2018 | R1 - R8 SOFT | Rail is at the inside position. (Pent: 6.5). | 8 | 69 |
| 05 SEP 2018 | R1 - R8 SOFT | Out 12m. | 8 | 78 |
| 01 SEP 2018 | R1 - R8 SOFT | Out 9m. (Pent: 6.4). | 8 | 81 |
| 30 AUG 2018 | R1 - R7 SOFT | Out 15m. | 7 | 63 |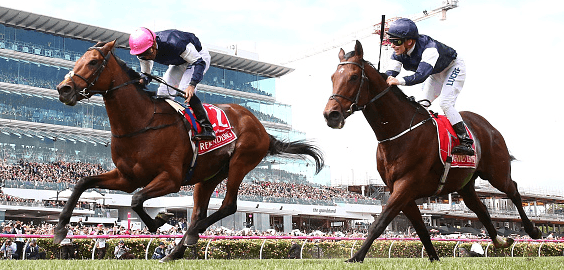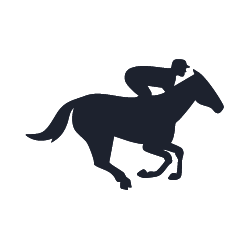 Upcoming
18 May Sat

Feature Races (Group Races) Final