Australia - Qld | RACE COURSE GUIDE
1730Km North of Brisbane

PO Box 12079, Cairns DC, QLD 4870 Ph. (07) 4054 1203 Fax (07) 4033 0399
Last 12 Meetings
| Date | SOT | Rails | Races | Runners |
| --- | --- | --- | --- | --- |
| 03 NOV 2019 | R1 - R7 GOOD | True Entire Course. (Pent: 4.76). | 7 | 64 |
| 27 SEP 2019 | R1 - R7 GOOD | True Entire Course. (Pent: 4.64). | 7 | 59 |
| 14 SEP 2019 | R1 - R8 GOOD | True Entire Course. (Pent: 4.49). | 8 | 84 |
| 13 SEP 2019 | R1 - R7 GOOD | True Entire Course. (Pent: 4.75). | 7 | 72 |
| 10 AUG 2019 | R1 - R8 SOFT | True Entire Course. (Pent: 5.86). | 8 | 81 |
| 03 AUG 2019 | R1 - R6 SOFT | True Entire Course. (Pent: 5.82). | 7 | 78 |
| 16 JUL 2019 | R1 - R10 SOFT | Out 2m 575m-375m; True Remainder. (Pent: 6.18). | 10 | 113 |
| 10 JUN 2019 | R1 - R10 SOFT | Out 2m 575m-375m; True Remainder of Course. (Pent: 6.21). | 10 | 96 |
| 16 MAY 2019 | R1 - R7 SOFT | Out 2m 575m-375m; True Remainder. (Pent: 4.75). | 7 | 62 |
| 30 MAR 2019 | R1 - R7 HEAVY | 2m 500m-325m; True Remainder. (Pent: 6.29). | 7 | 58 |
| 16 MAR 2019 | R1 - R6 GOOD | Out 2m 500m-325m; True Remainder. (Pent: 4.81). | 6 | 55 |
| 26 FEB 2019 | R1 - R10 GOOD | Out 2m 500m-325m; True Remainder. (Pent: 5.28). | 10 | 92 |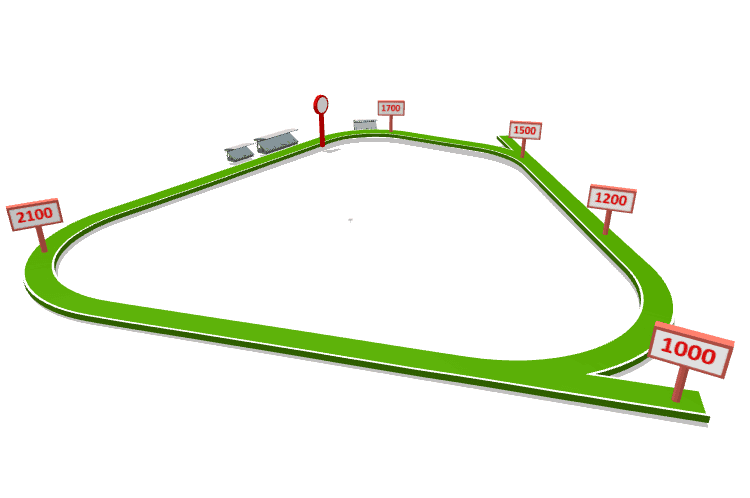 Related News
Cairns jockey Amanda Thomson has been suspended for six months after failing an alcohol breath test at trackwork.
Trainer Lauren Abbott believes Follow Suit can reproduce his good northern Cups form to be a top chance at Eagle Farm.
One of the favoured runners has claimed victory for the first time in The Hotham at Ballarat.