Type atleast three letters to find.
Australia - SA | RACE COURSE GUIDE
145Km North-East of Adelaide

PO Box 31, Riverton, SA 5412Ph. (08) 8847 2573Ph. (08) 8842 1033 Racecourse
Clare racecourse is located 140km north of Adelaide in the heart of South Australia's Clare Valley that is renowned for its wine industry.
Clare Valley Racing Club conducts three race meetings each year on a racecourse set amongst a patchwork of vineyards and farming land at Stanley Flat, 4km from the township of Clare.
The Clare racecourse is an idyllic setting for country racing and attracts big crowds to its Clare Cup meeting in November and the popular Easter race meeting in the autumn when many people camp at the racecourse for the weekend.
Clare racecourse has a history dating back to 1889 and is set in a natural amphitheatre that allows racegoers to view the entire track from any vantage point.
The western side of the racecourse property is located on the side of a hill with the race club buildings and public facilities on the upper side of that hill, providing a natural platform for the viewing of racing.
Clare Racecourse is a uniform square design with four distinct 45 degree turns.
The circumference of the Clare racecourse is only 1450 metres with a short home straight measuring 220 metres long, making it a track that favours leaders and horses racing close to the pace.
The race course has two starting chutes. One caters for races over 1100m and 1200m and the other provides starts for races over for 1700m and 1800m.
Clare racecourse also features an uphill climb to the home turn.
Last 12 Meetings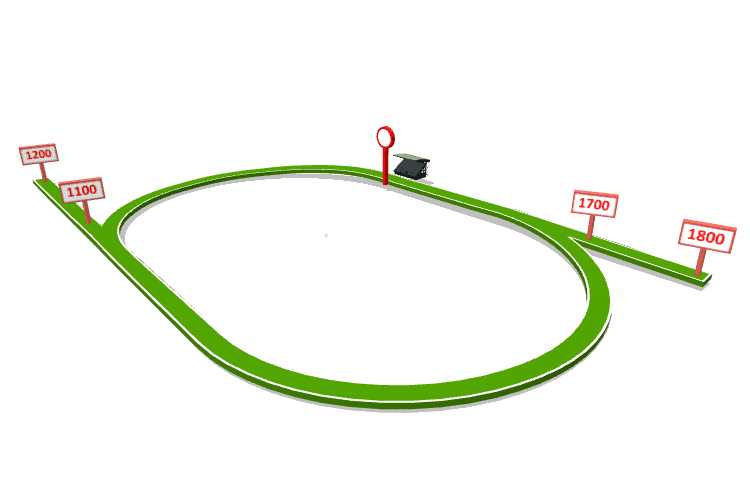 Related News