Australia - Qld | RACE COURSE GUIDE
220Km North-West of Brisbane
Last 12 Meetings
| Date | SOT | Rails | Races | Runners |
| --- | --- | --- | --- | --- |
| 11 JUN 2021 | R1 - R9 SOFT | Out 2.5m 600m-300m; True Remainder. | 9 | 88 |
| 24 APR 2021 | R1 - R7 GOOD | Out 2.5m 600m-300m; True Remainder. | 7 | 62 |
| 06 MAR 2021 | R1 - R6 GOOD | Out 2.5m 600m-300m; True Remainder. | 6 | 50 |
| 06 FEB 2021 | R1 - R5 GOOD | Out 2.5m 600m-300m; True Remainder. | 5 | 43 |
| 22 JAN 2021 | R1 - R9 SOFT | Out 2.5m 600-300; True Remainder of Course. | 9 | 86 |
| 14 DEC 2020 | R1 - R7 SOFT | Out 2.5m 600m-300m; True Remainder. | 7 | 55 |
| 27 NOV 2020 | R1 - R7 GOOD | Out 2.5m 600m-300m. True Remainder. | 7 | 67 |
| 31 OCT 2020 | R1 - R5 SOFT | Out 2.5m 600m-300m; True Remainder. | 5 | 41 |
| 19 SEP 2020 | R1 - R9 GOOD | Out 2.5m 600m-300m; True Remainder. | 9 | 86 |
| 16 JUL 2020 | R1 - R7 SOFT | Out 2.5m 600m-300m; True Remainder. | 7 | 63 |
| 20 JUN 2020 | R1 - R6 SOFT | Out 2.5m 600m-300m; True Remainder. | 6 | 56 |
| 02 JUN 2020 | R1 - R7 GOOD | Out Out 2.5m 600m-300m; True Remainder. | 7 | 62 |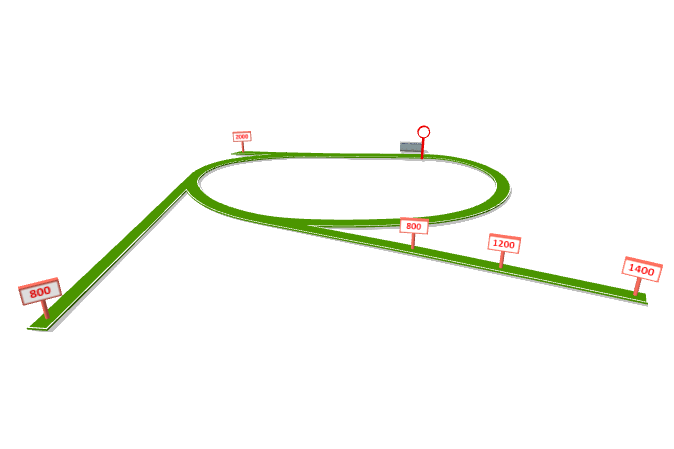 Related News
After paying her dues in the country, up-and-coming apprentice Angela Jones is ready to be let loose on the provincial scene in Queensland.
A wide draw in a small field is often feared by trainers and punters alike.
Although he is Dalby-based, David Reynolds knows he will also be representing the racing community of Goondiwindi when Rather Salubrious goes in search of the 2021 TAB Battle of the Bush crown on Saturday afternoon.