Type atleast three letters to find.
Australia - WA | RACE COURSE GUIDE
55Km South of Perth

PO Box 2, Pinjarra, WA 6208Ph. (08) 9531 1956 Fax (08) 9531 1147
Pinjarra racecourse is the home of Pinjarra Race Club and is one of Western Australia's most historic racing centres.
Pinjarra Race Club began racing in 1891 and conducts thoroughbred racing at Pinjarra Park, one of Western Australia's most picturesque country racecourses with the Darling Range Scarp as a backdrop.
Pinjarra Race Club conducts 32 race meetings annually between December and August. The major events include the Magic Millions 2YO Classic (February), Magic Millions 3YO Trophy (February), Pinjarra Classic (February) and Pinjarra Cup (April).
Pinjarra Park is located 100km south of Perth and is recognised as one of the major provincial racing and training centres in WA.
The Pinjarra course was rebuilt in 2007/2008 when the track was widened and turns cambered to improve safety. A major drainage grid was also built with an advanced irrigation system.
The circumference of the Pinjarra course proper is 1837 metres. The track is 24 metres wide with sweeping turns and a home straight of 336 metres.
The unique feature of the Pinjarra track is its straight 1000m chute that joins the course proper at the 400m. It is the only straight 1000m course in WA.
The long straight provides starting points for sprint races over 900m and 1000m and distance races from 2300m to 2800m.
Another starting chute that joins the back straight at the 1300m provides starting points for races over 1400m, 1500m and 1600m.

Last 12 Meetings
| Date | SOT | Rails | Races | Runners |
| --- | --- | --- | --- | --- |
| 20 MAR 2019 | R1 - R8 GOOD | Out 5m. (Pent: 5.4). | 8 | 81 |
| 14 MAR 2019 | R1 - R9 GOOD | Out 5m. | 9 | 91 |
| 28 FEB 2019 | R1 - R7 GOOD | Out 2m. (Pent: 5.6). | 7 | 66 |
| 24 FEB 2019 | R1 - R9 GOOD | Out 2m. (Pent: 5.5). | 9 | 95 |
| 09 FEB 2019 | R1 - R8 GOOD | Rail is at the inside position. (Pent: 5.3). | 8 | 94 |
| 24 JAN 2019 | R1 - R7 GOOD | Out 4m. (Pent: 5.5). | 7 | 84 |
| 12 JAN 2019 | R1 - R8 GOOD | Rail is at the inside position. (Pent: 5.2). | 8 | 91 |
| 02 JAN 2019 | R1 - R9 GOOD | Out 5m. (Pent: 5.3). | 9 | 100 |
| 26 DEC 2018 | R1 - R8 GOOD | Out 5m. (Pent: 5.4). | 8 | 85 |
| 20 DEC 2018 | R1 - R8 GOOD | Out 3m. (Pent: 5.5). | 8 | 74 |
| 09 DEC 2018 | R1 - R9 GOOD | Out 3m. (Pent: 5.2). | 9 | 111 |
| 23 AUG 2018 | R1 - R7 SOFT | Rail is at the inside position. (Pent: 5.7). | 7 | 69 |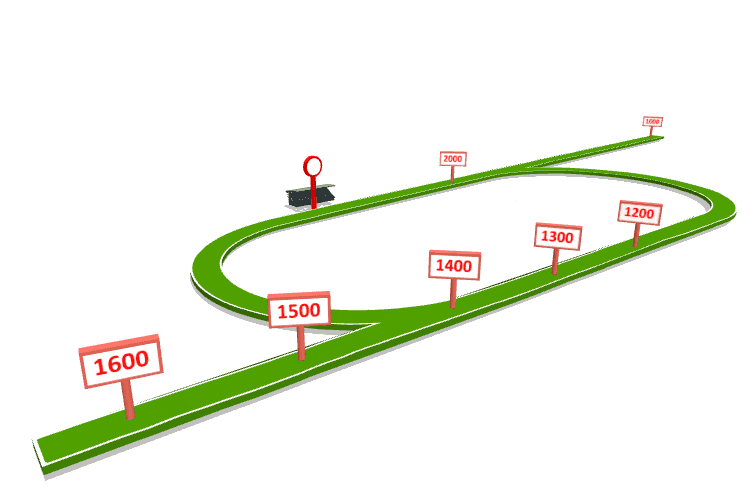 Related News