Type atleast three letters to find.
Australia - NSW | RACE COURSE GUIDE
15Km East of Canberra

PO Box 133, Queanbeyan, NSW 2620Ph. (02) 6299 2398 Fax (02) 6299 2589
Queanbeyan racecourse is located in southern NSW, 270km from Sydney and just 10km from Australia's national capital Canberra.
Racing in the Queanbeyan district had its roots in 1885 – 42 years before Canberra was founded - when the NSW Government set aside a parcel of land north of the township for thoroughbred racing. The first documentation of an official race meeting at Queanbeyan was recorded in 1860.
Racing is conducted by Queanbeyan Racing Club, for many years one of strongest country racing clubs in NSW supported by a local population of 30,000.
Queanbeyan Racing Club, branded as Q Racing in 2000, conducts 12 meetings annually with the highlight being the Queanbeyan Cup in October.
Queanbeyan racecourse has a circular track circumference of 1810 metres and is one of the most undulating tracks in NSW with rises and falls a notable feature over the last 800 metres.
Horses run off a hill into the home straight of 350 metres but face a significant climb to the finish line over the last 150 metres.
The course has three starting chutes for races over 1000 metres, 1200 metres and 1460 metres. Inside barriers are important from all starts.

Last 12 Meetings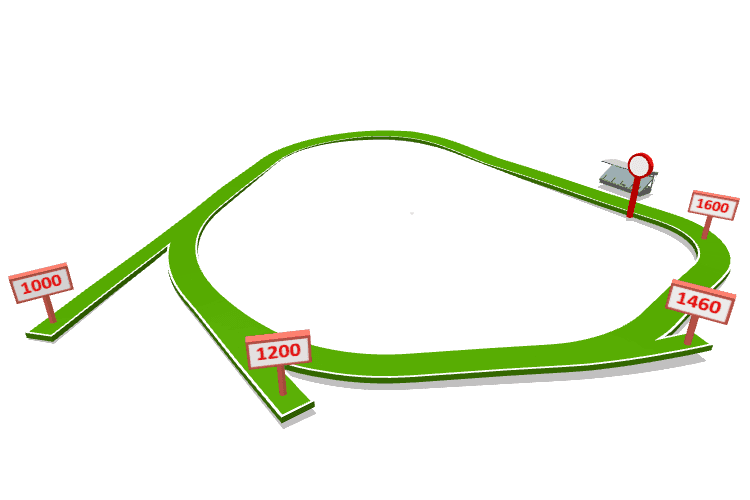 Related News