Australia - Vic | RACE COURSE GUIDE
30Km South-West of Melbourne

PO Box 2076, Werribee, Vic. 3030Ph. (03) 9741 6849 Fax (03) 9741 0872
Last 12 Meetings
| Date | SOT | Rails | Races | Runners |
| --- | --- | --- | --- | --- |
| 26 APR 2019 | R1 - R8 GOOD | True Entire Circuit. (Pent: 4.96). | 8 | 71 |
| 06 APR 2019 | R1 - R8 GOOD | Out 5m Entire Circuit | 8 | 86 |
| 17 FEB 2019 | R1 - R7 GOOD | True Entire Circuit | 7 | 69 |
| 31 JAN 2019 | R1 - R8 GOOD | Out 5m Entire Circuit | 8 | 74 |
| 12 JAN 2019 | R1 - R7 GOOD | True Entire Circuit | 7 | 70 |
| 24 DEC 2018 | R1 - R9 GOOD | Out 5m Entire Circuit | 9 | 77 |
| 09 DEC 2018 | R1 - R8 GOOD | True Entire Circuit | 8 | 54 |
| 25 MAY 2018 | R1 - R9 SOFT | Out 7m Entire Circuit. (Pent: 5.64). | 9 | 90 |
| 06 MAY 2018 | R1 - R7 GOOD | Out 3m Entire Circuit. (Pent: 5.15). | 7 | 75 |
| 19 APR 2018 | R1 - R8 GOOD | True Entire Circuit. (Pent: 5.31). | 8 | 81 |
| 07 APR 2018 | R1 - R7 GOOD | Out 7m Entire Circuit. (Pent: 5.34). | 7 | 61 |
| 16 FEB 2018 | R1 - R8 GOOD | True Entire Circuit. (Pent: 5.02). | 8 | 77 |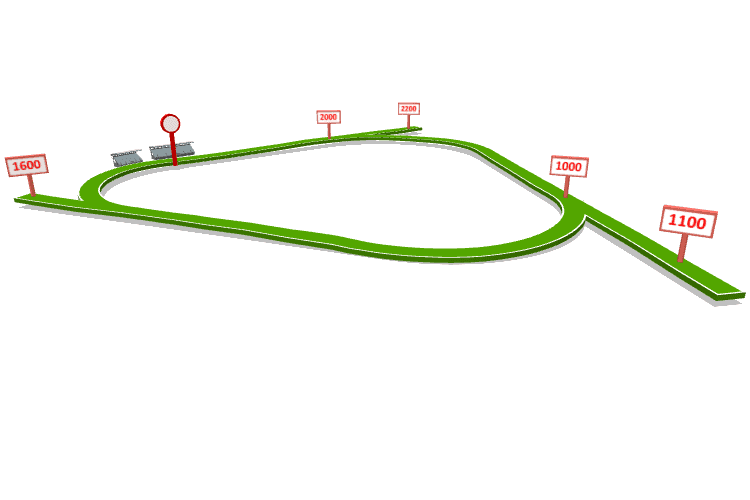 Related News
After two solid trials, Romancer is set to have his first run for Grahame Begg when he lines up in a heat of the VRC-CRV Winter Championship at Caulfield.
Former French-trained Mr Marathon Man will run for the second time in Australia when he lines up over 1400 metres at Flemington.
Racing and Sports highlight our standout plays at Australian TAB meetings for May 12.