Japan - JPN | RACE COURSE GUIDE
Sunday, 19 April 2020 NAKAYAMA Race Results
| Race No | Race Name | Winner | Jockey | Trainer | Win Time | PM JPY ¥ |
| --- | --- | --- | --- | --- | --- | --- |
| R5 | MAIDEN RACE | CAFE KING | DAMIAN LANE | N HORI | 2:17.20 | 9,680,000 |
| R8 | SUMIDAGAWA TOKUBETSU | AVIOR | DAMIAN LANE | N HORI | 1:35.10 | 28,980,000 |
| R9 | KANOZAN TOKUBETSU | GOLDSMITH | YUTAKA TAKE | MIZUKI TAKAYANAGI | 2:03.00 | 29,040,000 |
| R11 | SATSUKI SHO(JAPANESE 2000 GUINEAS) G1 | CONTRAIL | Y FUKUNAGA | Y YAHAGI | 2:00.70 | 245,190,000 |
| R12 | SHUNKYO STAKES | RED SCION | C P LEMAIRE | K FUJISAWA | 1:34.70 | 34,990,000 |
Nakayama Past Races
Last 12 Meetings
Date
SOT
Rails
Races
Runners

R1 - R5 GOOD

-
5
68

R2 - R7 MUDDY

-
7
96

R1 - R5 SOFT

-
5
65
18 APR 2020

R1 - R7 SOFT

-
7
89

R1 - R5 GOOD

-
5
65

R1 - R7 GOOD

-
7
108

R1 - R4 FIRM

-
4
64

R1 - R8 GOOD

-
8
112

R1 - R5 GOOD

|

R3 - R4 FIRM

-
5
69

R1 - R7 GOOD

-
7
104

R1 - R5 FIRM

-
5
75

R1 - R7 GOOD

-
7
101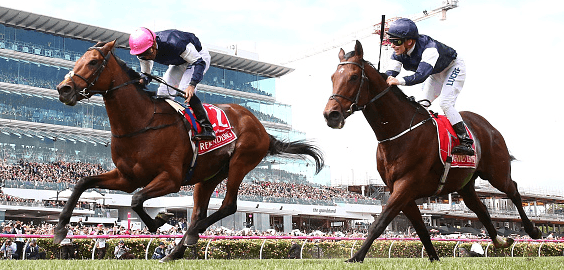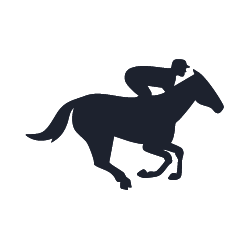 Upcoming
12 Sep Sat

Feature Races (Group Races) Final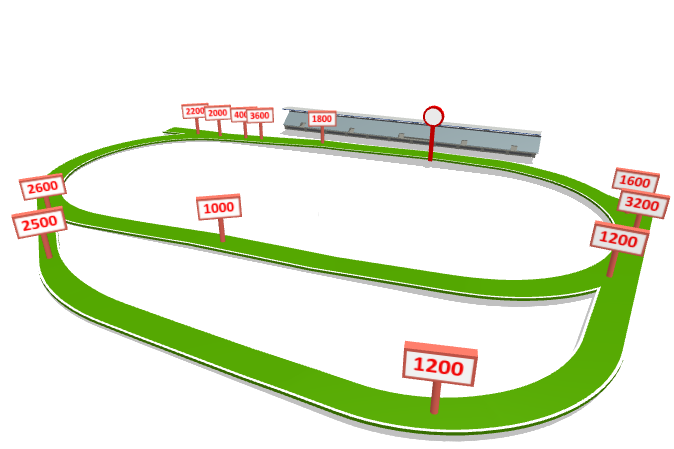 Related News
Sunday, 28 June, marks the 61st running of the G1 Takarazuka Kinen (2200m).
Luis Corrales widened the gap on his rivals in the Macau Jockeys' Premiership with another treble on Saturday's race card, and a fifth Macau Jockeys Title appears just a foregone conclusion.
The 87th running of the Tokyo Yushun (Japanese Derby) will be held on Sunday, May 31st and it is a 2,400 meter turf event at Tokyo Racecourse.