New Zealand - NZ | RACE COURSE GUIDE
State Highway 99, Riverton
Friday, 1 January 2021 RIVERTON Race Results
| Race No | Race Name | Winner | Jockey | Trainer | Win Time | PM NZD $ |
| --- | --- | --- | --- | --- | --- | --- |
| R1 | WESTERN ELECTRICAL (BM65) | BEESLASTSTING | J R LOWRY | NIKKI & BARRIE BLATCH | 1:15.59 | 15,000 |
| R2 | AB LIME & AARON CRANSTON-BM74 | IMBLAZE | CHRIS JOHNSON | STEPHEN BLAIR-EDIE | 1:15.30 | 15,000 |
| R3 | MILNES TRANSPORT MDN | PINHEAD | C A CAMPBELL | K & A TYLER | 1:16.23 | 15,000 |
| R4 | MACAULAY FORD&AYTO'S DAIRY MDN | UPHOLD | C A CAMPBELL | BRIAN & SHANE ANDERTON | 1:16.05 | 15,000 |
| R5 | TORRESDALE SUFFOLK STUD-BM74 | RITANI | TERRY MOSELEY | KERRY TAPLIN | 1:43.97 | 15,000 |
| R6 | PGG WRIGHTSON (BM65) | THE MOLE | COURTNEY BARNES | SOPHIE PRICE | 1:43.80 | 15,000 |
| R7 | FARMLANDS OTAUTAU (BM65) | SUPER TAP | CHRIS JOHNSON | KERRY TAPLIN | 2:24.17 | 15,000 |
| R8 | CARRIERS ARMS HOTEL SUMMER CUP | ROSIE GLOW | ROHAN MUDHOO | K & A TYLER | 2:23.41 | 20,000 |
| R9 | TODD REAL ESTATE MDN | ORAKA PLAYBOY | CHOON K KWO | REBECCA BLACK | 1:44.98 | 15,000 |
| R10 | BRENDON SHEARING MDN | POINT BREAK | LANCE CALLAWAY | HENRY GILLIES | 1:44.92 | 15,000 |
Riverton Past Races
Last 12 Meetings
Date
SOT
Rails
Races
Runners
01 JAN 2021

R1 - R10 HEAVY

True | 12mm Rain Overnight.
10
110
04 DEC 2019

R1 - R8 SLOW

True | 5mm Rain Last 24 Hours.
8
69
19 MAY 2019

R1 - R8 HEAVY

True | 10mm Rain Overnight.
8
50
02 MAY 2019

R1 - R7 SLOW

True | 2mm Rain Overnight.
7
56
22 APR 2019

R1 - R10 SLOW

True | No Rain.
10
110
20 APR 2019

R1 - R9 SLOW

True | 2mm Rain Last 24 Hours.
9
125
20 MAY 2018

R1 - R2 HEAVY

Out 4m | 2mm Rain Last 24 Hours.
2
16
02 MAY 2018

R1 - R9 HEAVY

Out 4.5 | 1mm rain last 24 hours.
9
76
02 APR 2018

R1 - R10 SLOW

Out 5m | No Rain.
10
92
31 MAR 2018

R1 - R7 SLOW

|

R8 - R9 HEAVY

Out 5m | 6mm Rain Last 3 Hours.
9
96
21 MAY 2017

R1 - R8 HEAVY

Out 4m | 5mm Rain Last 12 Hours.
8
59
03 MAY 2017

R1 - R9 HEAVY

Out 4m | 13mm Rain Last 2 Hours.
9
87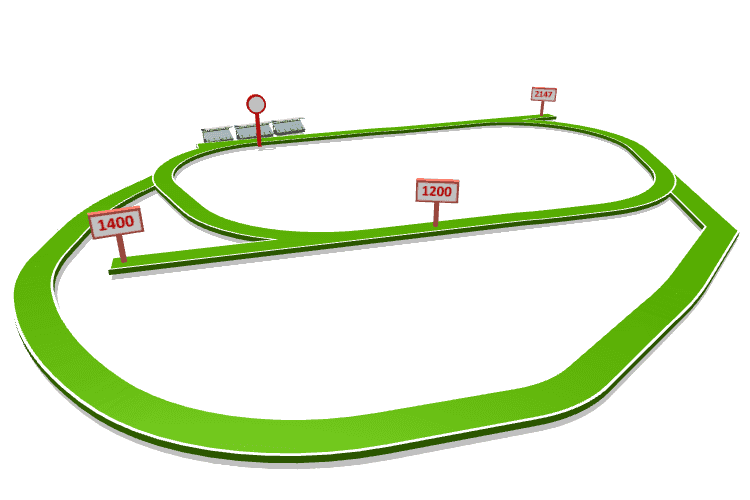 Related News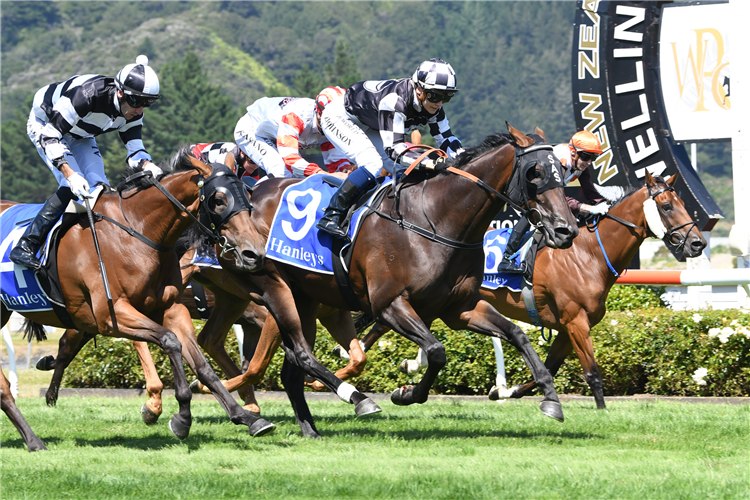 Kelvin and Aimee Tyler will have a two-pronged attack in the Dunedin Casino Waikouaiti Cup (2200m) at Wingatui on Saturday, and they think both are in with a winning chance.
Riverton trainers Kelvin and Aimee Tyler hold a strong hand heading into their home meeting on New Year's Day, highlighted by a three-pronged attack in the Carriers Arms Hotel Summer Cup (2147m).
Trainer Robert Dennis is hoping to get the green light for his future plans around promising three-year-old fillies The Gift and Ocean Point when the pair step out at Wingatui on Boxing Day.