Type atleast three letters to find.
AJ Scahill Stakes
Australia | FEATURE RACE GUIDE
History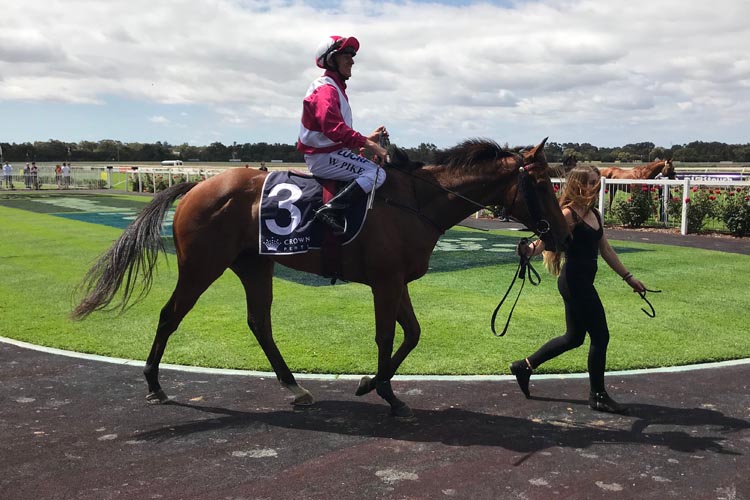 The AJ Scahill Stakes is a Group 3 race run under Weights For Age conditions for the sprinters at Ascot conducted by Perth Racing.
The AJ Scahill Stakes is run over 1400m. It was first run in 1978 and was won by Burgess Queen.
Early runnings of the AJ Scahill Stakes were at 1200m but the vast majority have been at 1400m.
The AJ Scahill Stakes was a Principal race to 1979 then was Group 3 afterwards.
It is named after a former Vice Chairman of the WATC.
Only in 2016 did we see a top class horse win as Vega Magic got home in a field of five. Little did we know he'd win a Goodwood and Memsie and be placed in the first running of The Everest at Randwick.
In 2008 Takeover Target stayed on in Perth after winning the Winterbottom to take the Scahill easily against another four rivals a fortnight later.
2003 running was at Belmont racecourse.
Arcadia Queen's brother Arcadia Prince won in 2018.
The AJ Scahill Stakes was worth $200,000 in 2019.
Notable winners of the AJ Scahill Stakes include Vega Magic (2016), Watermans Bay (2014/2015), Grand Nirvana (2011), Waratah's Secret (2010), Takeover Target (2008), Marasco (2006), Tribula (2001), Willoughby (1998), Island Morn (1996), Medicine Kid (1990), Miss Muffett (1988), Heron Bridge (1986) and Burgess Queen (1978).
The 2019 AJ Scahill Stakes was won by The Celt from Valour Road and Abdicator.

Previous AJ Scahill Stakes Winners
Related News