Type atleast three letters to find.
Angst Stakes
Australia | FEATURE RACE GUIDE
History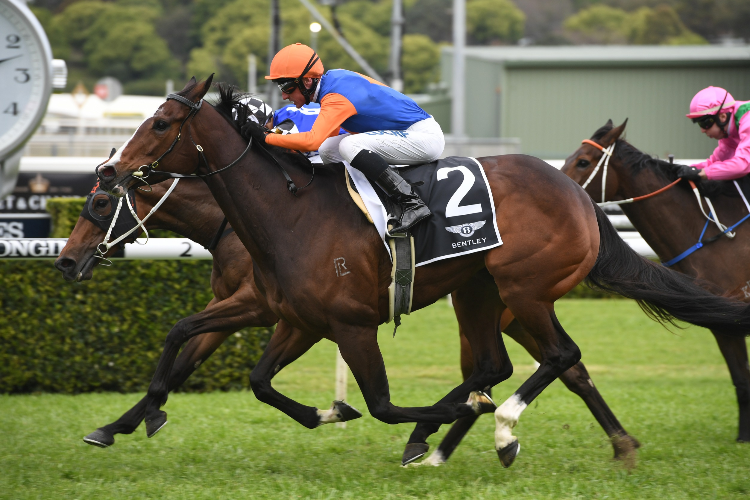 The Angst Stakes is a Group 3 race run under Set Weights and Penalty conditions for four year old and up mares at Randwick conducted by the Australian Turf Club.
The Angst Stakes is run over 1600m. It was first run in 1994 and was won by Sky Watch.
The Angst Stakes is named after the top filly who won all four legs of the Princess Series in 1993.
Originally run over 1400m, it was 1500m in 2012 and then 1600m from 2013.
Has predominantly been run at Randwick bar two at Rosehill.
The Angst Stakes began as a Listed race then went to Group 3 from 2013.
Can be a guide to some of the feature Victorian mares races over the carnival.
Ron Quinton had two top mares Dixie Blossoms and Daysee Doom racing at the same time and they quinellad the 2017 running.
The 2007 race was not held due to the Equine Influenza break out.
The Angst Stakes was worth $160,000 in 2019.
Notable winners of the Angst Stakes include Nettoyer (2019), I Am Serious (2018), Dixie Blossoms (2016/2017), Sharnee Rose (2013), Lovemelikearock (2010), Neroli (2008), Zanna (2003), Miss Zoe (2002), Zalinda (1998) and Chlorophyll (1995).
The 2019 Angst Stakes was won by Nettoyer from Delectation Girl and Amangiri.

Previous Angst Stakes Winners