Type atleast three letters to find.
ATC Australian Derby
Australia | FEATURE RACE GUIDE
History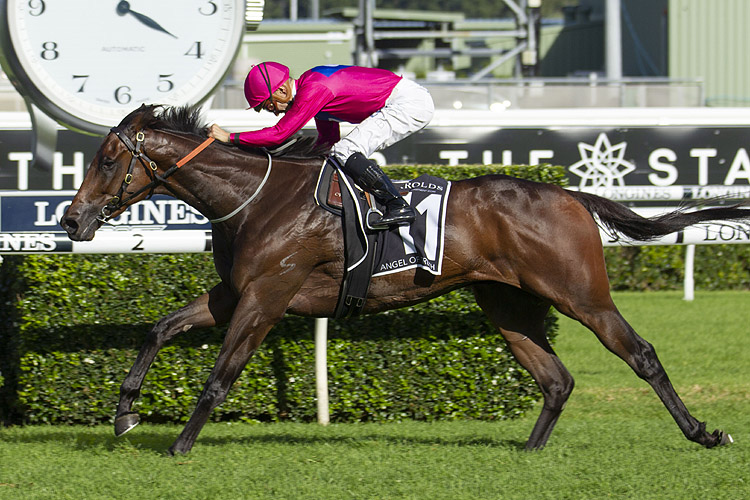 The ATC Australian Derby is a Group 1 classic race for three year olds conducted by the Australian Turf Club at Randwick. It is Australia's best Derby.
The ATC Australian Derby was first run in 1861 won by Kyogle.
The ATC Australian Derby is run over the classic distance 2400m under Set Weight conditions.
Nine fillies have won the ATC Australian Derby but only four in the last 70 years. Recent winners include Shamrocker (2011), Research (1989), Tristarc (1985) and Rose Of Kingston (1982).
TJ Smith holds the record with a brilliant nine victories with Bart Cummings second with five.
Older jockeys have won the most with Tom Hales (6), George Moore (5) and Darby Munro (5) heading the list.
In 1961, Blue Era (Mel Schumacher) won the race but lost it when stewards saw the footage of Tommy Hill's leg being pulled aboard Summer Fair.
Dulcify won the 1979 Derby on protest in the first one run in the Autumn.
The last 3yo to run in the Tancred Stakes as its final lead up to the Derby was Gold Guru in 1998. That was also the last time one came through an open age race.
New Zealand stayers have shown their pedigree in the Derby. 5 of the last 12 have come from across the Tasman. Murray Baker has four of those.
Victoria Derby-ATC Derby double (in Autumn) - Dulcify (1978-79), Mahogany (1993-94). It was much more prevalent when both were run in the Spring.
Spring Champion-ATC Derby double - Kingston Town (1979-1980), Beau Zam (1987-88), Fairway (1999-2000), Universal Prince (2000-01), Dundeel (2012-13).
The Rosehill Guineas is the obvious lead up with 13 of the last 25 coming through that 3yo G1 but not always winning it which is surprising.
Rosehill Guineas-ATC Derby double – it has happened 20 times but in the last 27 years, only six times (Innocent King (1993), Octagonal (1996), Sky Heights (1999), Eremein (2005), Dundeel (2013), Criterion (2014)).
The last three Derby winners have all won the Tulloch Stakes and backed up to win.
Autumn Triple Crown (Rand/Cant Guineas, Rosehill Guineas, ATC Derby) - Moorland (1943), Martello Towers (1959), Imagele (1973), Octagonal (1996), Dundeel (2013).
ATC Derby-ATC Oaks double - Research (1989).
The inside barrier won three editions in a row recently (Tavago, Mongolian Khan, Criterion).
Favourites haven't had a great record of recent times despite being a set weights event. On only six occasions in the last 28 years have they won.
The 2019 ATC Australian Derby was worth $2million.
Notable winners include The Barb (1866), Grand Flaneur (1880), Poseidon (1906), Gloaming (1918), Heroic (1924), Manfred (1925), Phar Lap (1929), Peter Pan (1932), Hall Mark (1933), Tulloch (1957), Imagele (1973), Dulcify (1979), Kingston Town (1980), Strawberry Road (1983), Bonecrusher (1986), Beau Zam (1988), Mahogany (1994), Octagonal (1996) and Dundeel (2013).
That 2019 ATC Australian Derby was won by Angel Of Truth from Madison County and Surely Sacred.

Previous ATC Australian Derby Winners
Related News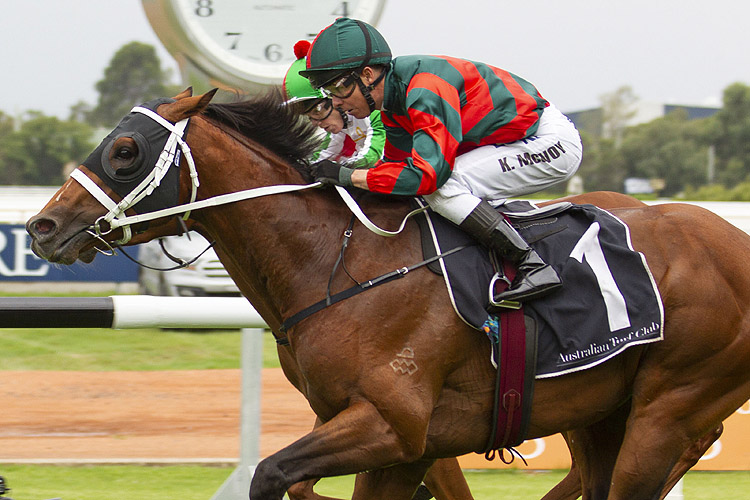 Trainer Chris Anderson has three-year-olds Ballistic Boy and Profit taking their first steps to the Sydney autumn carnival when they race at Eagle Farm.