Type atleast three letters to find.
ATC St Leger Stakes
Australia | FEATURE RACE GUIDE
History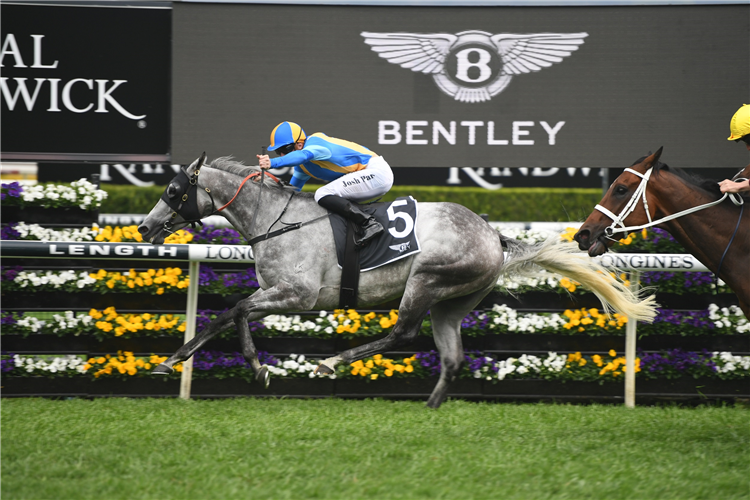 The ATC St Leger Stakes is a non-graded race run under Set Weights and Penalties with Allowance conditions for stayers at Randwick conducted by the Australian Turf Club.
The ATC St Leger Stakes is run over 2600m. It was first run in 1841 and was won by Eleanor.
Much like the VRC St Leger, this is one of the oldest races on the Australian calendar. Derived from the English race, it was for the 3yos.
The new ATC St Leger Stakes is now run for older horses.
The race ended its existence in 2001 when former Caulfield Cup winner Sky Heights took it out. It reappeared with the expanded Everest carnival and moved to the Spring in 2017.
Other times the race was not run include 1860 and then from 1960 through 1979.
The ATC St Leger Stakes was a Principal Race until graded at Group 2 in 1980. Since returning the race has not received graded status.
It was over 12 furlongs from inception to 1859, 14 furlongs to 2000 then 2600m in that last running before it ended.
When it was reborn in 2017 it was also 2600m.
Many grand stayers have won it before or after major successes. Melbourne Cup, Caulfield Cup, Sydney Cup and even Derby horses like Beau Zam took it out.
The ATC St Leger Stakes was worth $500,000 in 2021.
Notable winners of the ATC St Leger Stakes include Big Duke (2017), Sky Heights (2001), Tie The Knot (2000), Linesman (1996), Beaux Art (1995), Te Akau Nick (1993), Castletown (1991), Tawrrific (1989), Beau Zam (1988), Handy Proverb (1986), Gurner's Lane (1982), November Rain (1981), Tulloch (1958), Sailor's Guide (1956), Hydrogen (1952), Playboy (1950), Peter Pan (1933), Phar Lap (1930), Windbag (1925), Poseidon (1907) and Newhaven (1897).
The 2020 ATC St Leger Stakes was won by Fun Fact from Brimham Rocks and She's Ideel.

Previous ATC St Leger Stakes Winners
Related News