Type atleast three letters to find.
Bobbie Lewis Quality
Australia | FEATURE RACE GUIDE
History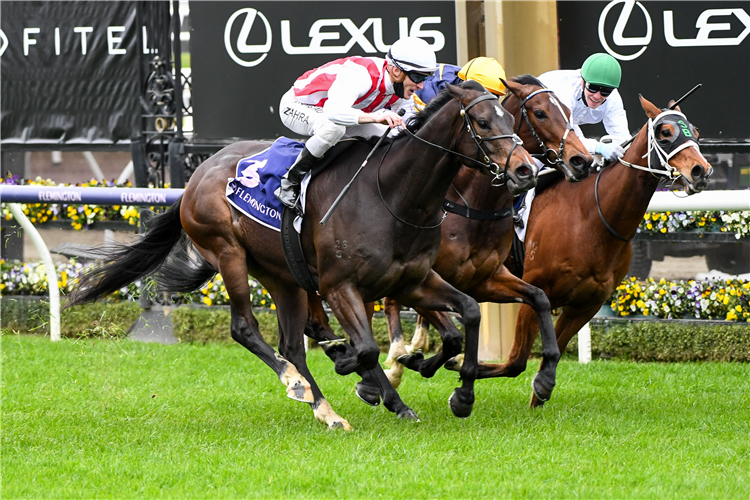 The Bobbie Lewis Quality is a Group 2 race run under Quality Handicap conditions for four year olds and up at Flemington conducted by the Victoria Racing Club.
The Bobbie Lewis Quality is run over 1200m. It was first run in 1974 and was won by Citadel.
The Bobbie Lewis Quality has always been run at Flemington and over 1200m.
The race has had various sponsors but was originally known as the Bobbie Lewis and is again.
After being a Listed race it became a Group 3 in 1986 and a Group 2 in 2015.
The grand grey Chautauqua won his first Melbourne metro race taking the prize in 2014.
Along with Chautauqua, two other of the most brilliant sprinters have won this being Hareeba and Placid Ark.
Showing his love of the straight, Redkirk Warrior won this race in the middle of taking consecutive Newmarkets and a Lightning Stakes for good measure.
Lindsay Park won three recent editions in a row.
The Bobbie Lewis Quality was worth $200,000 in 2020.
Notable winners of the Bobbie Lewis Quality include Zoutori (2019/2020), Redkirk Warrior (2017), Chautauqua (2014), Lone Rock (2011), Swift Alliance (2009), Bon Hoffa (2007/2008), Titanic Jack (2003), Scenic Peak (2001), Le Zagaletta (1999), El Mirada (1998), Cut Up Rough (1995), Hareeba (1994), Golden Sword (1993), Street Ruffian (1991), Placid Ark (1988) and Special (1987).
The 2020 Bobbie Lewis Quality was won by Zoutori from Banquo and Tofane.

Previous Bobbie Lewis Quality Winners
Related News