Type atleast three letters to find.
Carrington Stakes
Australia | FEATURE RACE GUIDE
History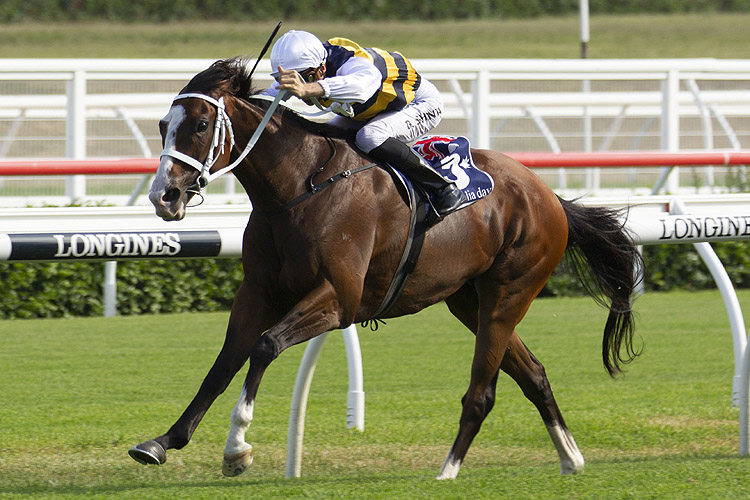 The Carrington Stakes is a Listed Race for open class sprinters conducted by the Australian Turf Club at Randwick.
The Carrington Stakes was first run in 1930 and was won by Pavilion.
The Carrington Stakes is run over 1400m under Handicap conditions and is open to both genders. It was worth $150,000 in 2020.
It was run over 1200m until 1980. Then it was 1000m until 2005 before being 1100m until 2015 when it went to 1400m where it is now.
Ecuador carried 61kg to win in 2017 which was the highest weight since Zambari carried 61.5kg in 1973.
Lanciato won the Newcastle Newmarket after taking his Carrington Stakes in 2018.
In 2019, following a long run of outs including so many Group placings, Tom Melbourne found the right race and grade to win the Carrington Stakes easily.
Notable winners of the Carrington Stakes include Bernborough (1945), Zephyr Bay (1975), Blazing Saddles (1978), Ubetido (1982), At Sea (1985/1986/1987), Snippets (1988), Sunalong Lass (1989/1990), Lightning Bend (1991), Notoire (2001), Strada (2007), Rain Affair (2012), No Looking Back (2013), Ninth Legion (2015), Ecuador (2017), Lanciato (2018) and Tom Melbourne (2019).
The 2019 Carrington Stakes was won by Tom Melbourne from Flow and Tangled.

Previous Carrington Stakes Winners
Related News
Randwick will host a special race day to raise funds to assist those affected by NSW bushfires in a joint ATC/Racing NSW event.