Type atleast three letters to find.
Caulfield Sprint
Australia | FEATURE RACE GUIDE
History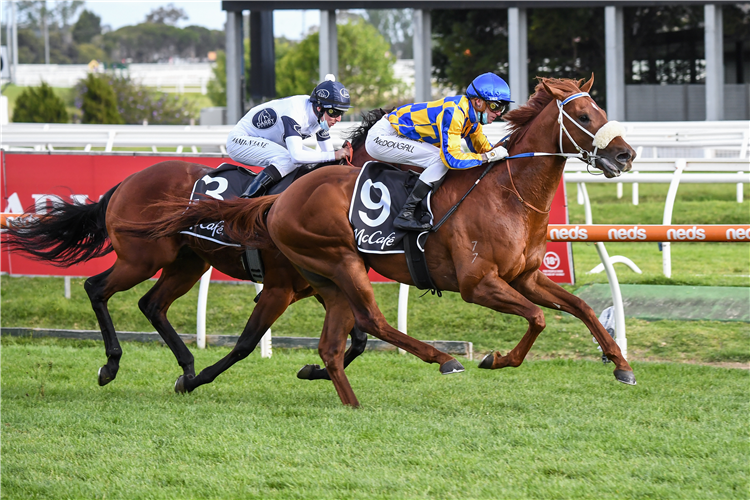 The Caulfield Sprint is a Group 2 race run under Handicap conditions for open class sprinters at Caulfield conducted by the Melbourne Racing Club.
The Caulfield Sprint is run over 1000m. It was first run in 1983 and was won by Bow Mistress.
From the race's inception it was 1100m but from 2015 it has been run as a 1000m contest.
The Caulfield Sprint had been a Listed race until 1992, Group 3 up to 1998 then Group 2 after that.
It hasn't been the best guide, especially for the winners, heading onto the Flemington carnival straight sprints.
After numerous name changes, it became the Schillaci Stakes the year after he won the event. However with the changes made to the Chirnside Stakes, that was renamed the Schillaci Stakes and this G2 race has now reverted to its registered name.
Amazingly in 2014 and 2015 both races were dead heats.
The Caulfield Sprint was worth $300,000 in 2021.
Notable winners of the Caulfield Sprint include Our Boy Malachi (2016), Miracles Of Life/Bel Sprinter (2014), Spirit Of Boom (2013), Sepoy (2011), Jet Spur (2005), Rubitano (2002), Notoire (1999), Toledo (1997/1998), Ruffles (1996), Schillaci (1994), Euclase (1991) and Campaign King (1985).
The 2021 Caulfield Sprint was won by Oxley Road from Malkovich and Curran.

Previous Caulfield Sprint Winners
Related News